Facebook Releases 'Lite' App for Android Phones
Article Comments 2
Jun 4, 2015, 1:05 PM by Eric M. Zeman @phonescooper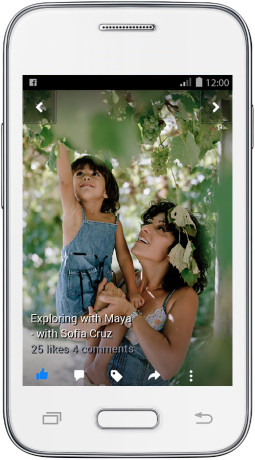 Facebook today announced Facebook Lite, a version of the social network that uses less data and will work on less-robust network connections. The Facebook Lite app is just 1MB to install, and Facebook claims it loads quickly and offers core features, such as News Feed, status updates, photos, and notifications. Facebook is making Facebook Lite available in Asia first, with Latin America, Africa, and Europe to follow. Facebook didn't say if Facebook Lite will ever be made available in North America or the U.S.
Wait--what?
Eric--hasn't this app been available in the Play Store for quite some time? I remember trying it out a few months ago. It's basically a wrapper for the mobile website which offers some push notifications.
Does this support reading/replying to messages?
Ever since they dropped support for FB Messages inside of the main app, I haven't even had the app installed. I refuse to install FB Messenger, and the mobile website is actually faster/better imo and then without having the app running and draining your battery all day long.

If this happens to view messages again I might give it a try, even if I guess this isn't meant for the US...