Facebook Brings Free Video Calls to Messenger App
Article Comments 2
Apr 27, 2015, 1:04 PM by Eric M. Zeman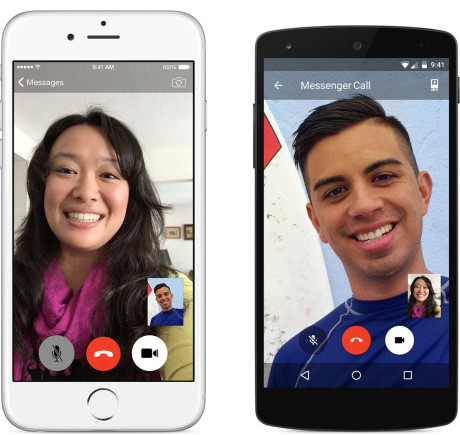 Facebook today said users of its Messenger application will soon be able to make free video calls to one another. The feature can be initiated with a single button and works over LTE 4G or WiFi. Video calls can be connected between Android and iOS devices with no problem. Facebook's Messenger app is already able to connect voice calls. The addition of video calls makes Messenger a more complete competitor with the likes of Skype, FaceTime, and Google Hangouts. Video calls will be available to the Android and iOS versions of Messenger in the days ahead. The feature is launching in select countries, including Belgium, Canada, Croatia, Denmark, France, Greece, Ireland, Laos, Lithuania, Mexico, Nigeria, Norway, Oman, Poland, Portugal, the U.K., the U.S., and Uruguay. Facebook said the feature will reach other regions and locales over the coming months.
Adiós Skype...
...and the six people I know who actually use it. This has been a long time coming, but it's finally here! 🙂
I'd hold off and see how it works first. So far, I've found Skype still works better than Google Hangouts, especially on voice quality and drops.