Google's Project Fi Wireless Service Offers Refunds for Unused Data
Article Comments 8
Apr 22, 2015, 12:46 PM by Eric M. Zeman
updated Apr 22, 2015, 12:49 PM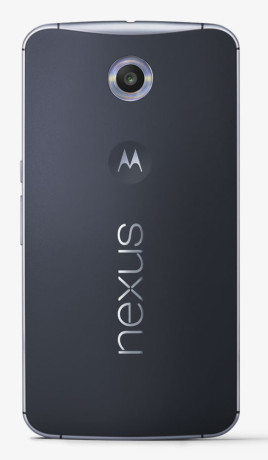 Google today announced Project Fi, which relies on a combination of cellular and WiFi networks to keep users connected wherever they roam. Google partnered with Sprint and T-Mobile to provide the cellular component. Google says Project Fi can automatically connect to over one million verified WiFi hotspots around the U.S, and all connections are encrypted. The goal is to make communicating simple no matter what device or network is being used. Calls made through WiFi connections will seamlessly hand-off to cellular networks with no interruptions. Google says Project Fi users' phone numbers "live in the cloud," so they can talk and text from just about any phone, tablet, or laptop. Project Fi takes a new approach with respect to billing. The basic plan costs $20 per month and includes talk, text, WiFi tethering, and international coverage in 120 countries. Google then charges $10 per gigabyte of cellular data in the U.S. and abroad. So, 1 GB of data costs $10 per month, 2 GB costs $20 per month, and so on. The unique idea here is that Google will refund people for the data they don't use. For example, subscribers who pay $30 for a 3 GB plan, but only use 1.4 GB, will receive a $16 refund from Google for the unused data. Google is offering Project Fi through an early access program. It requires the Nexus 6 smartphone at launch, which Google says was developed with Project Fi in mind. Nexus 6 owners can request invites starting today.
interesting concept though with significant limitations.
Some observations:

It's not all that cheap unless you use just a little bit of data. An equivalent plan on Cricket (AT&T) at say 2.5Gb would cost $10 less with auto pay.

I can see this appealing to folks who travel overseas.

I am not sure what the deal is with the refund thing. Just charge by the Mb from the get-go and do away with that.

I like the concept that you can communicate on multiple plaforms though you can kind of do that already with google voice today.

This program being available on one device only is a severe limitation obviously. I am wondering if and when they'll release more devices to support this.
I agree with all of that.

They do say that the Nexus 6 is "the first" device to support the service, implying that there will be more.
Does Cricket offer WiFi calling?
I would love to see...
some plans that actually catered to folks like myself that use data more than voice. Flat rate of $10/GB is steep.
How is it credited?
You'd assume it would be cash credit but I have a sneaky suspicion it's a google play credit.
I would assume the refund comes in the form of a credit on your next bill.
WiFi and Data
Is the Data you're purchasing for usage on the networks? I would assume you're not getting dinged for using WiFi for data usage.