Verizon to Sell LG GizmoPal Connected Wearable
Article Comments 8
Nov 25, 2014, 1:24 PM by Eric M. Zeman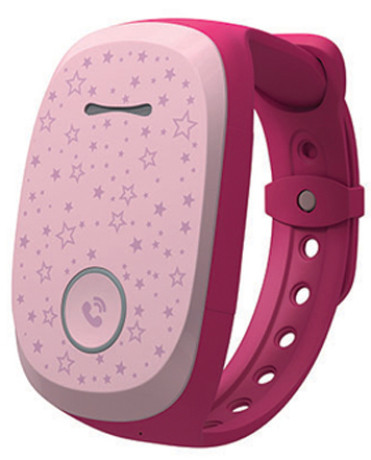 Verizon Wireless today announced the LG GizmoPal, a wearable for children meant to provide parents with peace of mind. The wearable can make and receive phone calls, though only to/from a limited set of numbers. Parents can easily mange the GizmoPal through an app (Android and iOS), and use it to track their child's location throughout the day. The GizmoPal costs $80 and can be added to a More Everything plan for $5 per month. It will be available in select stores Nov. 26 and all Verizon sales channels by Dec. 11. It comes in either blue or pink.
Haven't these kid centric phones failed every time?
I remember a few years back, they tried a kids phone. I think it had 4 buttons, one was 911 and the others could be programmed for the parents and one extra emergency contact. It didn't work then, why would they think a format change will work any better.

The problem is a child young enough to use one of these, should be under adult supervision.
Yep, and a child old enough to be out on their own enough to maybe need something like this won't be caught dead wearing it.

Oh, and the device you're thinking of was called the Firefly.
There is actually a company out there called kajeet that is actually doing fairly well. I got them for my child and the gps logging is really cool. tells me where she is at every day at the times i request.
Maybe we should have better parents parenting. Back when I was a kid, (here we go) I went to school. Went home. Went to a friends house, I would call my parents to let them know.