Automatic Labs' In-car Accessory Will Silence Notifications
Article Comments 1
Jun 4, 2014, 11:10 AM by Eric M. Zeman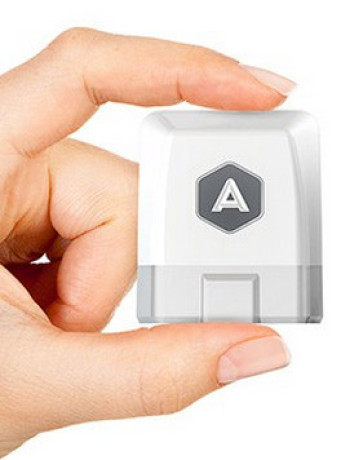 Automatic Labs today released a version of its mobile application for Android devices for the first time. Automatic Labs makes a car accessory called the Automatic. It plugs into a car's data port and passes information about the car to a nearby smartphone via Bluetooth. Before today, Automatic was only compatible with the iPhone. Now it also supports Android devices. The plug-in and accompanying app are meant to give drivers more visibility into their driving habits and the health of their car. For example, it can provide feedback on rough braking, speeding, or fast acceleration, as well as trip timelines, actual mileage, and the status of the gas tank. Last, Automatic can automatically alert Automatic's agents in the event of a crash. The device has an internal accelerometer and can detect crashes. Automatic's agents can then contact authorities and provide location details thanks the accompanying smartphone's GPS coordinates. The Android application offers one additional feature not available to the iPhone: It can automatically silence incoming calls, messages, and other notifications so the driver remains focused on the road. This feature is called Do No Disturb. The Automatic plug-in works with most gasoline cars built since 1996. It costs $100. The iPhone and Android apps are free.
It WONT save you gas
It WILL tell you how to alter your driving habits to save gas, but the device, by itself, will NOT save your car gas. It'll give you reports on how you drive, and *suggest* that you go light on the gas pedal and light on the brake. Thats pretty much all.