Review: MOTOROKR Z6
Article Comments 68
Jul 6, 2007, 7:38 AM by Eric Lin
No, that's not a RIZR Z3. We take a good, long look at Moto's first Linux-Java phone for the US - with Video Tour.
Form
Is It Your Type?
Is a new operating system a big enough change to give a phone a new name, and a new model number? Motorola sprinkled some Linux on the RIZR Z3 and magically it becomes a ROKR Z6. Is it worthy of the ROKR moniker?
Body
The Z6 clearly started life as a Z3 - the size and shape is exactly the same. What's different are the keypads, and not in any significant way.
The body is long and lean, it feels narrower in the hand than other popular sliders like the Chocolate. In fact it bears the most similarity with the KRZR clamshell, which Motorola released back at the same time as the Z3. The narrow, thin shape allows you to wrap your hand around the Z6 securely, even when you're using the keypad.
The Z6 is mostly metal, with a glass face. These materials are heavy and give the phone quite a heft. Because of the weight and long, narrow shape, it's easy to imagine using the Z6 for nefarious purposes, like bludgeoning some jerk screaming into his cell phone in line at Starbucks.
It's not just weighty, the Z6 also feels solid. Most phones we review feel solid when they're closed, but few feel as solid as the Z6 when open. Place your thumb under the raised ridge that's just north of the D-pad and the screen flicks up with a solid "thwack." Move your thumb up slightly to catch the ridge and it pulls closed just as solidly. The spring assisted slide doesn't take much effort to operate.
The navigation is always exposed, even when the Z6 is closed. It is a small cluster of 6 keys that flank the D-pad. The soft keys and send / end keys are large and easy to press, but the clear key and the music player key are much smaller and sandwiched between them.
As on other recent Motos, the D-pad is small ring encircling a small, but raised select key. It is just small enough that your thumb covers the entire thing at once. The directional ring is so small that when you're pressing a direction key, more than half your thumb is off the D-pad. This isn't a problem when pressing up or down, or even left. But pressing right (maybe because we use our right hand to navigate?) led to accidental slips and presses of the clear key more often than we cared for.
When the screen is slid up, a large numeric keypad is revealed. The keys are the same size as on the Z3, however they now have the zig-zag dividers that the original RAZR had instead of a grid. The keypad is extremely sensitive and we often wound up pressing a number of keys by accident when composing text messages.
The Z6 is perfectly weighted for use when open. The bottom end is slightly heavier, keeping the phone balanced firmly in the hand even with the screen floating way above.
Three S's
Screen
Although the screen doesn't appear to be any larger than on the Z3, the resolution is now QVGA (320 x 240). Because it has more pixels in such a small area, it looks much sharper. Motorola has also finally found a way to maintain the glossy glass face from previous designs, but make the screen easily visible outdoors, even in direct sunlight.
Signal
Recent models from Motorola have demonstrated excellent signal strength and the Z6 is no different. We were never without a signal and the Z6 positively laughed at our vault test, showing 3 bars underground and making calls with ease.
Sound
Phone calls were no problem to hear, even in loud environments. The ear-piece on the Z6 is reasonably loud and very clear. The loudspeaker is even louder, while maintaining impressive clarity. Although it is not as remarkable as the early Q9h we recently previewed, it is still well above average.
Battery
We couldn't even make it 3 full days without having to recharge the Z6, even with light to moderate usage. This did not include much data or Bluetooth use. With heavy usage battery life shrank to just over 2 days. Pack your charger if you're going away for the weekend.
Basics
Menus
The Z6 is the first phone destined for American shores running Motorola Java-Linux OS. We first previewed this last year when the ROKR E2 launched with it in Asia. The Java-Linux OS (or JUIX, as it was known during development) has a more modern look to it, and makes several usability improvements over Motorola's previous OS, which is well into its autumn years.
Motorola has kept many elements from its previous OS in Java-Linux, including customizable home-screen shortcuts on the D-pad that can be displayed as icons in the center of the home screen.
New to the home screen is an options menu on the left soft key that gives you quick access to a variety of commonly used functions such as starting a new text message or changing the ringer profile. Curiously absent are shortcuts seen in earlier prototypes of the OS such as turning Bluetooth on and off.
The rest of the menus and navigation are very close to the latest version of Motorola's older OS seen on phones such as the RAZR V3xx. This includes the often-present back label for the right soft key despite a hard key just beneath confusingly labeled back as well. Further confusing the situation, the right soft key takes you to the next step in a few commonly used tasks such as composing a text message.
Speed is much improved in the new OS - menus are snappy and applications launch quickly.
Calls / Contacts
The Z6 will be Moto's first phone in the US with an entirely new contact application. It features a number of improvements. A single contact entry now correctly houses and displays multiple numbers, email addresses and other information such as street addresses, websites and birthdays. In the list view, you can scroll left or right on a selected contact to cycle through various numbers and emails, like on Windows Mobile Smartphones.
The list view also introduces a new annoyance. It only displays the first 10 or so characters of a person's name and displays even fewer letters for people with longer names to make room for ellipses (...) indicating there's more. Longer names do not scroll to display the entire entry when hovering over them in list view. This means that if you have more than one contact named Michael or Michelle or Christine that you will have to guess which one you are on by scrolling through the numbers and email addresses.
All call functions work as expected. In calls the left soft key activates the speakerphone.
Messaging
The Z6 has a unified messaging application for text, MMS and email (POP or IMAP). Messages are sorted email style with most recent first.
A new message can be started from the home screen's options menu or the first screen of the messaging application. Messages start out as SMS but will change to MMS if you choose to add a picture or other item to it. This seems simple enough, however the curious switch that led to Motorola replacing the back soft key with send on the compose screen causes more problems than just a little confusion.
The problem occurs when erasing a misspelled word, which you'll have to do since iTap doesn't consistently let you correct a word if you only erase half of it and begin typing again. Repeatedly pressing the clear key to erase the word starts to work as expected, but then brings up a dialog asking if you want to cancel the message. When you don't realize this happened and continue pressing the clear key, your entire message is deleted. There is no way around this except to stop erasing the offending word, respond to the dialog and then resume erasing the word. It should be noted this same issue occurs when entering URLs in the browser.
Extras
Music
Although the the Z6 has been upgraded from a RIZR to a ROKR, it's not clear how this is any more of a music phone than its predecessor. The ROKR Z6 does not have a 3.5mm headphone jack (or any jack other than a mini-USB port. It does have A2DP stereo Bluetooth, however the Z3 and many other Motorolas also have this feature. In some packages, the Z6 is sold with a typical mini-USB stereo headset, which again doesn't help to set this apart as a music phone. However in another package it is sold with Moto's S9 Bluetooth headphones, which provide a solid music experience.
The one thing the Z6 definitely has is a key to take you to the music player where the web shortcut used to be. But is that enough?
You can load songs onto the included card (1 Gig in most cases) yourself or use Windows Media Player to sync songs from your PC.
When you launch the player, it scans your phone and memory card for any tracks it can play, no matter where they are located, and builds a library from their ID3 tags. The player can sort tracks by artist or album, giving you quick access to them with a minimum of clicks, however all tracks are listed and played in alphabetical order unless you select shuffle play or create a playlist.
The Z6 is powerful enough to play music in the background no matter what other task you might be doing. If the music player is open, even if no song is playing, a mini-player is shown on the Z6's home screen. You can play, pause and skip through tracks using the D-pad. The keys will not automatically lock if the player is running. The full player, which is quickly reached using the music key if you have left it, has far more options. In addition to building playlists or viewing the entire library, the player can also be used to send tracks or assign them as ringtones.
Camera
The camera is easily activated by pressing firmly on the shutter button. If held down, the camera will start up and snap a picture immediately. Like the Z3, the Z6 is designed to be held horizontally like a camera when taking pictures.
The camera starts up shockingly fast for a mobile phone - usually in about one second - and is ready to snap pictures right away. The Z6 viewfinder uses the full screen since it is the same orientation as the camera sensor. Although it seems like you would hold the phone horizontally like a regular camera, all the buttons labels, and the pictures themselves seem to indicate the Z6 is supposed to be held vertically, like a phone. This is reinforced in the video, where the video is sideways if held horizontally, but in portrait orientation if held vertically. Since our Z6 wasn't running final software, it's possible this will be fixed before release. If not the Z6 could start a trend of everyone turning their computers and TVs on the side to watch videos.
There aren't many options for taking pictures other than expected ones like self timer and multi-shot. There are three exposure modes, automatic, night and manual, but there is no way to adjust any additional image settings when manual is selected. The flash can be manually turned on and off, but there is no option for this to happen automatically.
Pictures are snapped quickly after pressing the shutter button and take about 3 seconds to save at the highest resolution. After saving you are immediately returned to the viewfinder instead of a review screen.
Gallery
Launching the gallery for the first time, you're presented with a list of file names. However it is possible to change the gallery to a grid of thumbnails, among other views. The new gallery application uses the D-Pad similar to the viewfinder, which makes navigating through your photos intuitive, once you have selected the first one you want to view from the list. The D-Pad will let you move through your photos, rotate them, and switch to a full-screen view.
Menu options will let you crop, rotate, resize and apply effects to photos. This is in addition to the usual sending, sharing and file management options.
Pictures / Video
The Z6 rates a 20/50 on the vision test, although it is approaching the 20/40. The color on the Z6 suffers in bright or poor light. While bad color in low light is no surprise, bad color in bright light puts the Z6 relatively behind its contemporaries - most cameraphones can compensate for this these days. In moderate light color is accurate. All the edges in photos are blurry when viewed at 100%, though many look sharp on the Z6's screen.
Because the camera wants to be held horizontally, but records vertically, you video will either be sideways, or will be formatted like a printed page instead of a computer or tv screen. Motion looks smooth, and the color is as accurate as still pictures.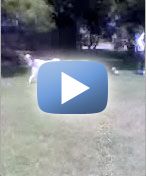 QuickTime format
File size: 292 KB
Browse / Customize
Browsing
The Z6 uses a version of Opera 8.5 as its browser. Opera is HTML friendly but not WML friendly, which means it is intended to access the desktop web more than the mobile web (though it plays nice with most WAP 2.0 sites). Opera does an excellent job of bringing your favorite desktop news sites or blogs to the Z6, providing a number of navigation options like the original desktop view or a single-column format where you'll only need to scroll up and down. Opera also tries to figure out which column is the most important and displays that first, which is a nice touch.
However Opera does not fare so well if you are trying to access your favorite web application. Everything from Gmail to Nextbus fell flat on their faces. This failure is partly Opera's fault, and partly the companies' fault. Since Opera is a desktop browser, sites that decide whether you get the desktop or mobile version automatically all send you to their desktop version, which rarely works in this version of Opera. (Which is not necessarily Opera's fault.) If you happen to know the direct mobile URL for your favorite application, it still may not work because some sites use WML instead of XHTML for their low fidelity versions, again locking you out.
Customization
The Z6 has themes that change the wallpaper, menus, and even sound effects like alerts and ringtones. It comes with three of these phones, and has an option to manage them, so we assume Motorola or any carrier who distributes this phone will make more available. Motorola does not normally provide tools for users to create their own custom themes.
Users can apply any picture as the home screen wallpaper, and any music track the Z6 is capable of playing as a ringtone or alert.
File Management
Although files can be managed inside their assigned application, Motorola has also included a complete file manager for all available memeory including the memory card. Any file can be moved, renamed, deleted or sent, whether the phone is normally able to use that file type or not.
Other
Clock
The clock is displayed in the lower right corner of the home screen, which is Moto's usual position for it. When the screen is off and the keys are locked, a quick press on any external key will turn the screen on long enough for you to check the time. However, if you press a key for just a little too long, an unlock dialog then covers the clock, forcing you to unlock the phone or wait until the screen goes off and try again to get the time.
Bluetooth
The lack of a shortcut to quickly turn Bluetooth on and off really works against the new operating system. It's a shame it was eliminated from this phone. To turn Bluetooth on or off will require no less than 11 clicks, and that's if you set up a shortcut to open the Bluetooth settings as one of your four home screen applications.
Once Bluetooth is on, pairing with accessories is usually pretty easy. We were able to setup up our mono and stereo headsets without a hassle. Pairing to another phone or a computer is more complicated and best done by starting the process on the other device. The Z6 refused to recognize any computer, even if set to discoverable, when trying to pair from the phone.
Leaving Bluetooth on all the time is one way to avoid the pain of turning it on and off, as it doesn't drain battery life too much. If you do this, the Z6 is very adept at re-connecting to paired devices as they come in and out of range.
Java
With a JBenchmark MIDP 1 score of 11,758 and MIDP 2 score of 762, the Z6 easily surpasses the large majority of high-end smartphones, let alone other feature phones. When Motorola calls this new operating system Java Linux, they really mean it. Java performance like that doesn't come from a virtual machine.
Extras
The Office Tools menu is home to a number of useful applications including calendar, to-do list, notes and a calculator. This menu also features an email application that can be used to access any POP or IMAP account as well as an alarm clock.
Video
In this video you can see just how snappy the new OS is on the Z6. We also go into further detail on why the phone exits out of a text message if you're erasing a word. You can watch the video here:
Or visit YouTube for more viewing and sharing options.
Wrap Up
Although its status as a music phone may not be rock-solid (Bad pun, sorry.), the Z6 proved to be a solid handset. We're convinced the new operating system is a big improvement over Motorola's aging Synergy, even if it does still have a few issues. If you're not a heavy texter, and love listening to music on your phone without being a rock snob about it, the Z6 is right up your alley.
i need to know...
whos the carrier(s) for the motorola rokr z6???? 😕
Speed
The reason the OS is so snappy and the Java benchmark performance may have something to do with the fact that the Z6 has a 612MHz processor. The outside may look like a Z3, but the inside is souped up from hardware to software.
raulr said:
The reason the OS is so snappy and the Java benchmark performance may have something to do with the fact that the Z6 has a 612MHz processor. The outside may look like a Z3, but the inside is souped up from hardware to
...
(continues)
so, is the Z6m that's coming to Sprint definitely not Java/Linux?
I'm getting a little fed up of sprint JUNK phones.
problem is, it's just SO cheap to have powervision.
i'm up to renew my contract in sept.
are there any Java/Linux motorola's (or anything else good) coming out for sprint ?
Eventually they will get the Linux-Java OS on 3G and CDMA EVDO phones. Software is just not ready yet. I'll guess by early next year.
well if you like Motorola and music phones, i would what till the razr2 comes out in sept.
how much longer?
how much longer till we can get our hands on one?