Video Tour: Windows Phone 8.1
Article Comments
Apr 2, 2014, 4:46 PM by Eric M. Zeman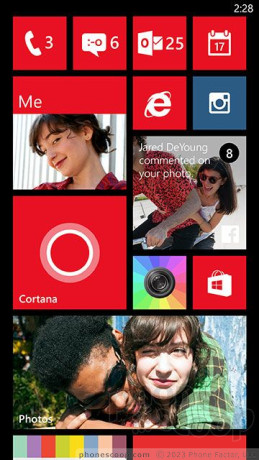 This is a video tour of Microsoft's Windows Phone 8.1. The new operating system closes the gap with rivals Android and iOS, and fine tunes the user experience, as well. In this video, we take a look at features such as the notification center, transparent live tiles, and new calendar.
source: Microsoft
Microsoft provided a first look at its forthcoming Windows Phone 8.1 operating system. The platform is full of new features, some small, some big. This video compiles a handful of the features and offers a tour of the new user interface elements.
I really like the new transparent tiles, the notification center, and the customizable lock screens. There are a lot of small updates that are hard to appreciate, but make a big difference. Some of them include the new calendar views, Wi-Fi and Battery Sense, the secure/encrypted email, and of course Internet Explorer 11. Demos of the Cortana voice assistant were mixed, as expected, but it shows a lot of promise. Overall, the user interface feels very fast and feels more complete. Android is still far ahead in terms of overall features, but Microsoft has done a good job closing the gap.
Here are some screen shots of the new operating system, which showcase some of the features included in Windows Phone 8.1.
No messages