BlackBerry Announces BlackBerry 10.2.1
Article Comments 23
Jan 28, 2014, 8:17 AM by Eric M. Zeman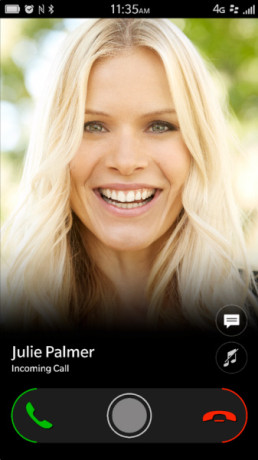 BlackBerry today announced version 10.2.1 of its operating system for BlackBerry smartphones. The update adds a wide number of new features, and makes significant changes to the behavior of several key apps. For example, users can create filters in BlackBerry Hub and customize their own pinch gesture to automatically view the filtered messages. The phone application makes it easier to answer or reject calls with a new swiping motion. Users can now create SMS and email groups for simpler bulk message addressing. The lock screen adds actionable notifications, such as the ability to open incoming messages. The updated operating system adds a picture password, which uses a combination of a picture and a PIN to unlock the device. BlackBerry 10.2.1 lets users customize what appears on the settings menu, save web pages for offline reading, set preferred contact syncing, and improves the device/battery monitor to keep track of the handset and its status. The update adds an FM radio to the BlackBerry Z30, Q10, and Q5, lets users set automatic software updates over Wi-Fi, and adds more business-centric features that rely on BES 10. According to BlackBerry, BBOS 10.2.1 is available beginning today in the U.S., Canada, the Middle East, Africa, Latin America, and the Asia Pacific region. Exact timing will depend on carrier approval of the operating system. BlackBerry OS 10.2.1 is compatible with all BlackBerry 10 devices.
Blackberry is like a dying old Lion
They are thrashing in the dirt, pooping out any last ditch effort to stay alive. These updates sound fine, but a better update, instead of the OS, would be how they partnered with many companies to bring thousands of better apps to their phones.
BlackBerry it's for the masses, I'm sure you are one of them,
Why the heck are you pooping? Easy target? Your response is a cliche.

Some people don't care about the ability to play the latest re-iteration of fruit ninja.

Some people use their phones as phones.

BBos is actually very good for, you know, t...
(continues)
Very nice update!
Well for the 3% of us (not my figures, they were given by the experts in another thread) that are downloading and installing it at the moment 🤣....
You can read the other thread if you want to be entertained by the usual "I don't know why they just don't give up!" and constant quibbling over who's OS is superior and in what country. Yea, whatever...
So for an update, there is some serious usability added to a decent OS that no one knows about, most have never used, and many will never fondle in their hands 🤣

Can finally put this thing in sleep mode in 2 seconds like the older models. Last time I tried that with an iPhone it took me half the night (ok, i am lying a little) to tweak the settings so the phone wasn't waking me up...
(continues)
Has it been officially released already by the carriers? I installed a leaked version. It's great, it has a ton of great new features.