Review: Motorola maxx Ve
Form Basics Extras Wrap Up Video Comments 6
Music Camera Photos/Video Browse/Customize Other
The Ve's 2 Megapixel camera scored a respectable 20/30 on the vision test. Pictures shot using the manual focus button were sharper, on average, than pictures taken with the autofocus feature. Most pictures were crisp and showed clean lines, especially those taken outside.
In bright sunlight, intense colors seemed to overwhelm the camera sensor. Several shots of flowers that we took out in the sun lost some detail, though the colors were accurate and representative of the real-life object. Pictures taken inside were a touch grainer and softer than those taken outside. Again, using the manual focus button helped produce crisper results. The Ve's camera did much better in lower light situations than many others we've recently tested.
Advertisements article continues below...
Video shot with the Ve was on par with the experience of filming it. Quick motion of either the camera or the subject leads to choppy and uneven video. The light sensor did a good job of dealing with vast changes in ambient light, though. In one test, we pointed the video camera to a bright window, and then turned around and aimed it at a dark corner. The video adjusted to the different light levels quickly and accurately. Colors shot in the video mode were a little muted, however.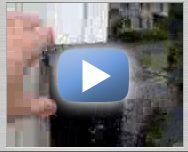 3GPP2 / MPEG-4 format (viewable with QuickTime)
File size: 173 KB