HP Returns to Smartphone Market with Two Phablets
Article Comments 5
Jan 15, 2014, 9:32 AM by Eric M. Zeman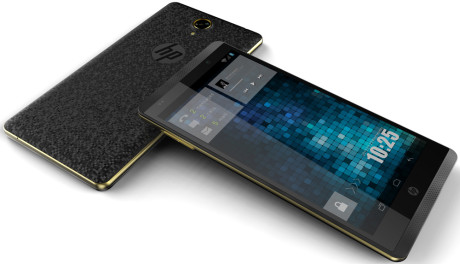 HP today announced that it is re-entering the smartphone market and debuted two new devices that are headed to India. The HP Slate6 VoiceTab and HP Slate7 VoiceTab are large-screened phones that are meant to consolidate the smartphone and tablet experience into a single device. The Slate6 has a 6-inch 720p HD LCD screen and the Slate7 has a 7-inch 1280 x 800 LCD screen. Both offer quad-core processors, voice-calling capabilities, and user-facing stereo speakers. They each include a 2-megapixel user-facing camera and 5-megapixel main camera with flash and 720p HD video capture. The Slates include 16GB of built-in storage and support microSD cards up to 32GB for additional storage. The Slates are equipped with dual SIM card slots, and support 3G networks. They run Android 4.2.2 Jelly Bean. Pricing and availability were not immediately disclosed. HP has been in and out of the smartphone market over the years. A decade ago it sold Compaq-branded Windows Mobile smartphones. It eventually abandoned those and purchased Palm and webOS. It failed to develop new Palm and webOS devices, however, and eventually shuttered Palm and sold webOS to LG. HP hasn't said if it will offer smartphones to U.S. buyers.
I would buy the 7 inch slate.
For a long time, I've been wating to buy a cool tablet, I dont see the point of having a smartphone and a Tablet, so I think the 7 inch slate would be good for me, But first I wanna see the skin they use and I would like to know about the processor.
India is another country.. 🤨
Why....
... knowing how competitive the smartphone market is, why would the come to the table with inferior products?
Voice dialing, fine, cool... quad core processore, fine, cool... but an awful display and only 3G support.

Fire your entire R&D team
Well the device is currently only being sent to sell in India... do they have 4G there yet? o.O

Also if that is the case I doubt they will be bringing this device to the USA with 3G only support and a crappy screen.
Are they inferior in the market they are targeted towards (India)? Sure, they may seem uncompetitive in mature markets like the U.S./Canada/EU/Australia, but in a developing market like India where wireless is the de facto medium for making phone cal...
(continues)