'Blackphone' Puts Security First
Article Comments 4
Jan 15, 2014, 8:16 AM by Eric M. Zeman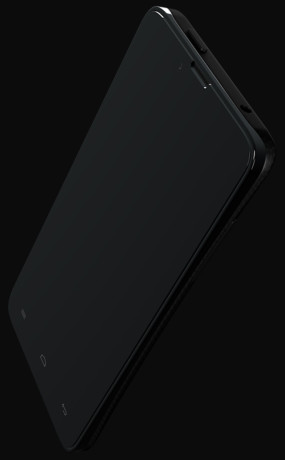 Geeksphone and Silent Circle today announced the launch of a new joint venture as well as their first product, the Blackphone. Blackphone runs a customized version of Android called PrivatOS. According to its designers, the Blackphone will let people or businesses make and receive secure phone calls and messages, transfer and store documents securely, conduct secure video chats, as well as maintain strict control over their location data. Blackphone did not say how it is achieving these claims, but it says the phone is being sold as an unlocked GSM device that will work with most worldwide networks. It is carrier independent. No specs were shared about the device, but Blackphone says benchmarks rank its performance alongside today's top handsets. Blackphone will begin accepting pre-orders for the device beginning February 24. Pricing and availability were not disclosed. Geeksphone, which is based in Spain, is separately developing a smartphone based on Firefox OS. Silent Circle was co-founded by an ex-U.S. Navy Seal and provides encrypted communications services.
Who's interested?
I'd love to see what organizations start using this phone... whether it is a gimick, a legitimate product, or a trap (as suggested).
I wonder
I wonder high secure these type services and now phones really are.? Because if I were the government or company or whoever wants to know a companies secret or just people up to no good and I wanted to know what they were doing etc. The best way to get just that info rather then sorting it out from the mass of the millions of data flying around out there would be to create a "secret secure" phone and then listen in on it... and Viola! no mass customer data to sort just pure trouble or secret stuff.? If anyone actually knows anything that can chime in that'd be great...
notorious Russian mobster looking for secure smartphone to handle my er... "business".

Blackphone claims secure calls, messages, AND data? Dah! I buy. Seems legit.

🤣
It's a Trap!!!!
...nuff said!