Jelly Looks to Make Search More Social
Article Comments 4
Jan 7, 2014, 3:48 PM by Eric M. Zeman @phonescooper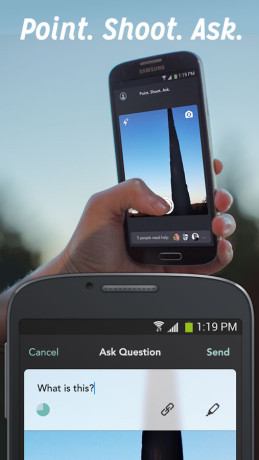 Twitter co-founder Biz Stone today released a new social search application that resembles the notion of "lazy web." The app, called Jelly, lets people submit queries to their Twitter and Facebook social circles to find answers. Users can submit text questions or photos and ask their social network for help in finding an answer. The application is available to Google's Android platform and Apple's iOS platform.
more info at iTunes »
more info at Play Store »
Awesome...
Whenever Im looking for factual answers, I immediately think social media. Maybe somebody should design an app that has a Big Green "Make Me Stupider" button. Then people can just press it to make both themselves dumber and also return a result filled with half-truths and allegations about Mike's Cousin's cat Sprinkles, some ads for not-viagra and a Like button.
That depends on the type of persons you get along with. I actually have friends and contacts that would give a reasonable answer over social media, not everyone's a troll or an ignorant.
But I get your point, there are better sources to refer your do...
(continues)