AT&T to Sell Samsung ATIV S Neo
Article Comments 5
Oct 24, 2013, 9:49 AM by Eric M. Zeman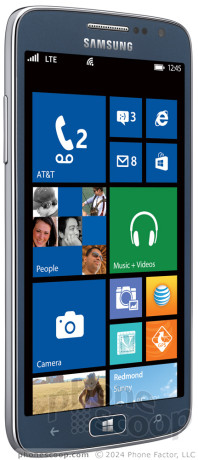 AT&T today announced that it will sell the Samsung ATIV S Neo smartphone beginning November 8. The S Neo will cost $21.00 per month with AT&T Next or $99.99 with a two-year contract. The S Neo runs Windows Phone 8 and includes a 4.8-inch display, 1.4GHz dual-core processor, 16GB of storage, 8-megapixel camera, and LTE. It is also being sold by Sprint.
Really?
This phone was supposed to have come out last year around this time for ATT.

Nice to see it finally make its debut, but why so late?

I was waiting for this phone, before I picked up the 920.

Oh, well. On to the next bigger and better thing.
I guess ATT is bringing back old phones, they just released the Samsung Galaxy S3 some months ago, wich came out last also.