LG Intros Vu 3
Article Comments 4
Sep 23, 2013, 6:47 AM by Eric M. Zeman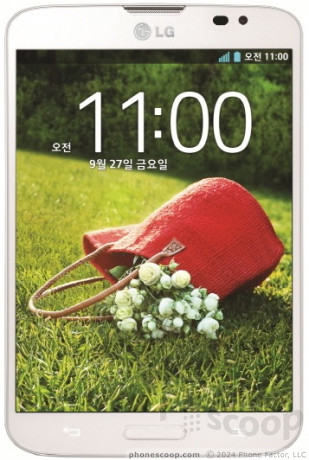 LG today announced the Vu 3, a new iteration of its extra-wide phablet. Like its predecessors, the Vu 3 has a 4:3 aspect ratio display. It measures 5.2 inches across the diagonal and has 1280 x 960 pixels. The Vu uses the Qualcomm 2.3GHz quad-core Snapdragon 800 chipset, which is the same processor found in the LG G2. Unlike its predecessors, the Vu 3 adds a stylus. Other features include a 13-megapixel camera, support for LTE, and 24-bit sound. It runs Android 4.2 Jelly Bean and comes with LG's software customizations, which include Knock-On, QuickMemo, and guest mode. The Vu will be available in Korea September 27. There's no word yet if the device will be sold in the U.S. Verizon Wireless is the only carrier to previously offer the original versions of the Vu.
Will that fit in a pocket?
It looks like it won't. What's the point of a phone if it won't fit in your pocket?
and you thought those losers learned their lesson with their version 1 with 4:3 ratio!
Hopefully T-Mobile will be adding this device
I have a tablet with a 4.3 ratio.and it's excellent when browsing the internet.
Looks like a galaxy tab 3, but poorly stretched in photoshop
Took a couple of looks to see it is just how the device is....