Sprint Refreshes the LG Rumor Reflex Messaging Phone
Article Comments 6
Jul 31, 2013, 8:51 AM by Eric M. Zeman @zeman_e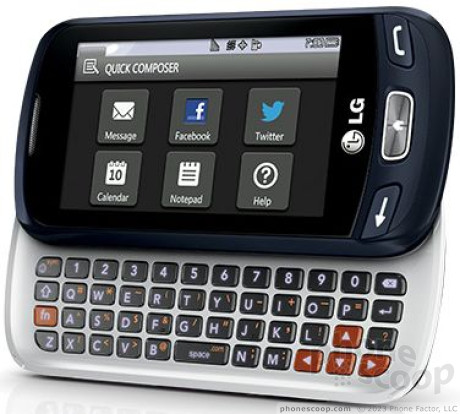 Sprint recently added the LG Rumor Reflex S to its lineup of feature phones. The Rumor Reflex S is a slight update to last year's sideways slider that also includes a touch screen. It features a 3.0-inch WQVGA display, QWERTY keyboard, 2-megapixel camera with camcorder, GPS, and microSD card slot supporting up to 32GB of memory. The Rumor Reflex S is also ecologically friendly, and uses recycled materials in the redesigned outer shell. The device includes an energy efficient charger, and is free of harmful materials. It is available from Sprint's web site for $29.99 with a new two-year contract.
10 Years old at launch
I bet you if I looked hard enough I could find a phone that came out in 2003 that could easily best this phone. I have an old Rumour 2, and this thing is identical to it, just a larger screen. Why even bother!? Really...
That was my first reaction as well.

My only thought is that this will be aimed at tweens and young teens as a first phone. Since it isn't a smartphone, there isn't quite as many ways for them to get into trouble with it.
Which makes it almost as old as some of the no-life posters on PS.

Not everyone wants or needs a smartphone.