Liveblog of Verizon's 2013 Droid Event
Article Comments 2
Jul 23, 2013, 10:30 AM by Rich Brome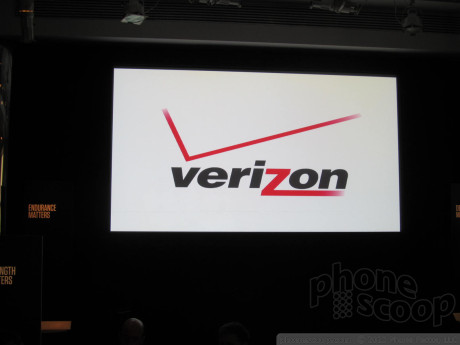 Verizon is holding an event today in NYC to announce the "next generation" of one of its "most popular family of devices." We're expecting new Droid phones. Leaks point to a couple of new models from Motorola, but we won't know for sure until noon Eastern. Follow the news at it happens here.
Article
Jul 23, 2013, 11:07 AM: That's it! Look for hands-on soon.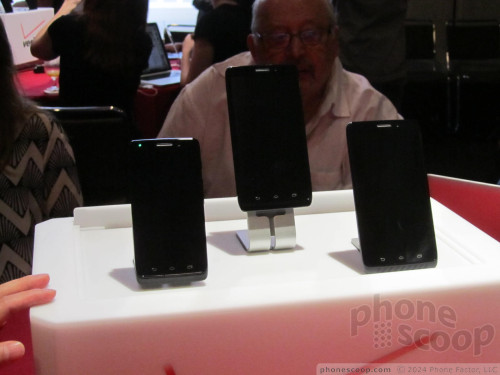 Jul 23, 2013, 11:06 AM: Pricing: $99 for the Mini, $199 for the Ultra, and $299 for the Maxx. Pre-orders now, and available starting August 20th.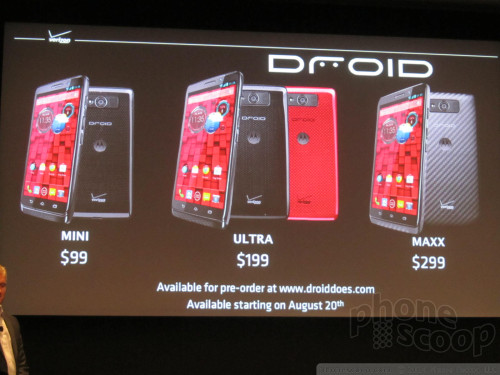 Jul 23, 2013, 11:05 AM: The new Droid Command Center is a home screen widget that now includes Miracast.
Jul 23, 2013, 11:04 AM: The new Droid let you control it with voice with zero touch. Voice activation on idle. A display technology that activates just part of the display to check time and notifications. Also, the "fastest camera activation", and "Droid Zap" for sharing photos.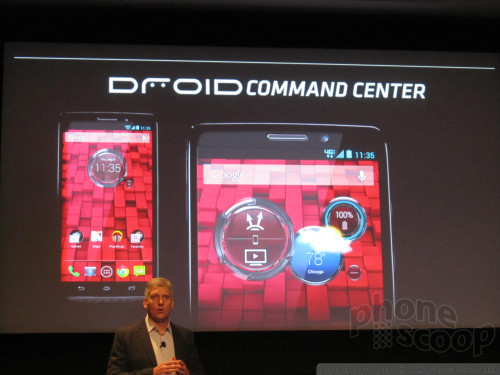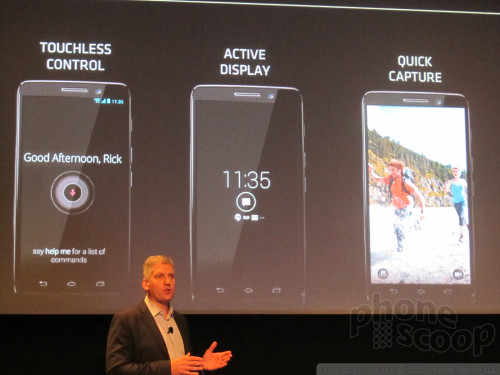 Jul 23, 2013, 11:02 AM: A new processor has "8 cores", with some extra "cores" to handle voice and low-power active sensors during idle.
Jul 23, 2013, 11:01 AM: All of the new Droids have 24% faster processors, and double the RAM.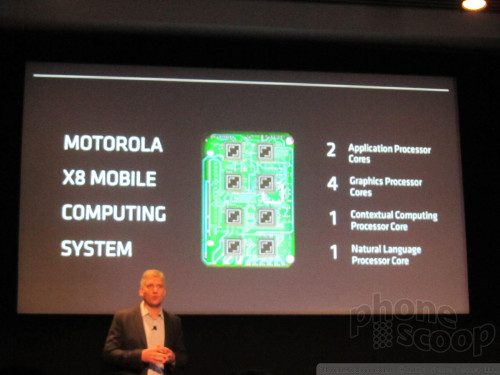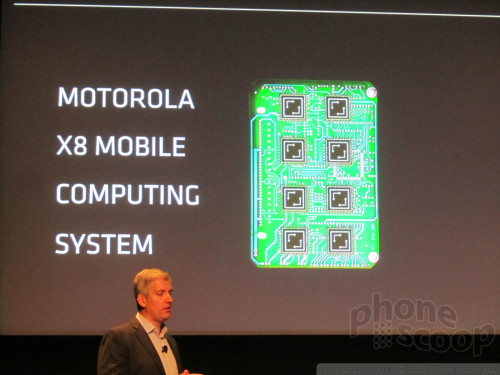 Jul 23, 2013, 11:00 AM: The new Maxx has 48 hours of battery life, up from 32 hours in last year's model.
Jul 23, 2013, 10:59 AM: The Droid Maxx, at 8.5 mm thin, is 9% thinner than last year's 9.3 mm Maxx HD.
Jul 23, 2013, 10:58 AM: The Droid Ultra: at 7.18 mm thin, the thinnest 4G LTE smartphone.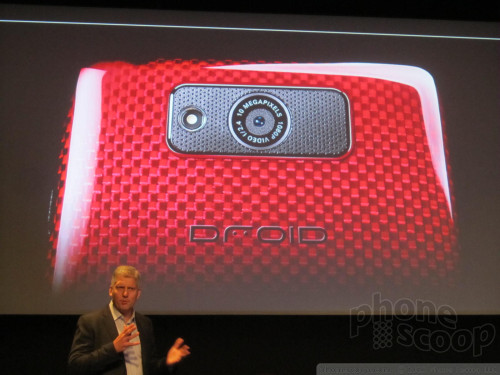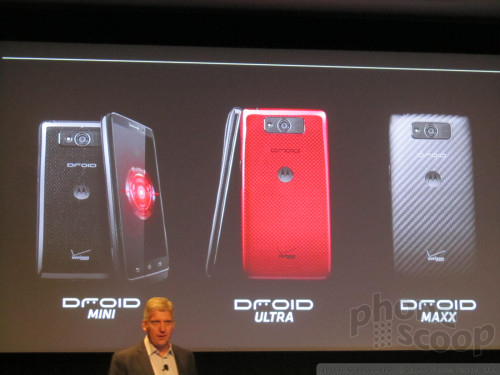 Jul 23, 2013, 10:58 AM: Now on stage: Rick Osterloh Verizon Senior VP of Products.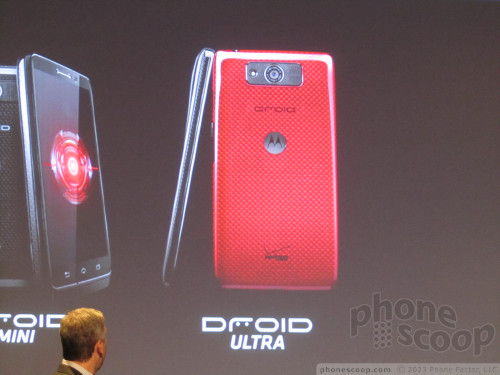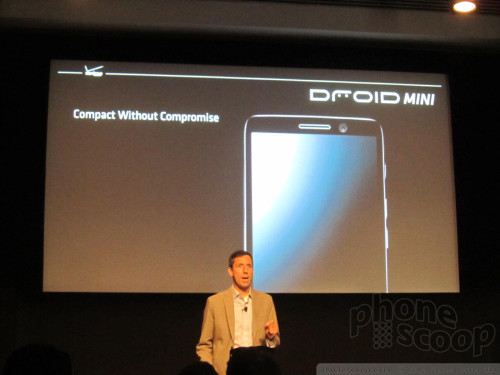 Jul 23, 2013, 10:57 AM: Droid Maxx is all about battery life, and Droid Mini is the smaller one.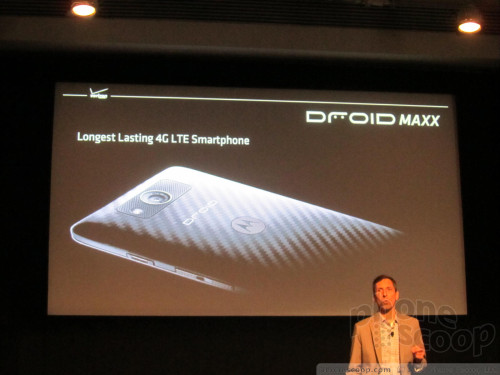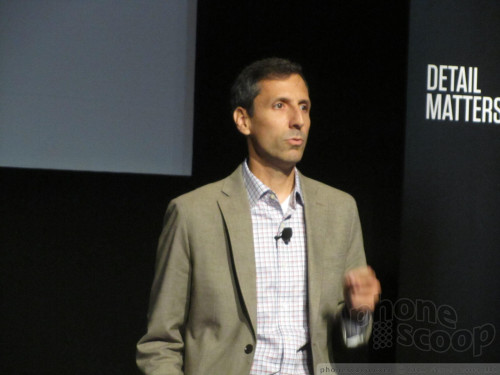 Jul 23, 2013, 10:56 AM: Droid Ultra: all about thin.
Jul 23, 2013, 10:56 AM: Jeff Dietel on stage, VP of Marketing. "Here to talk about Droid and how Verizon and Motorola will bring more of these devices to market."
Jul 23, 2013, 10:55 AM: We're in! Sitting next to a Motorola employee...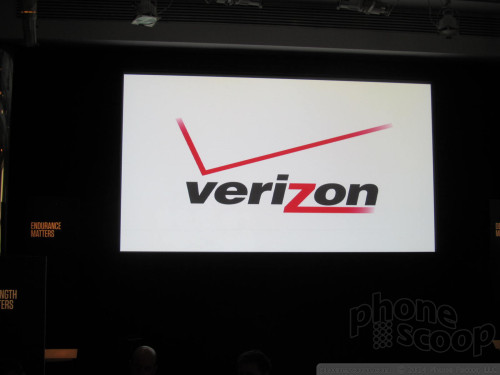 Jul 23, 2013, 10:26 AM: We're on the scene at Lincoln Center waiting for the doors to open.
That was quick
If you're wondering why the liveblog was so quick and short, it's because the presenters seemed to think the press conference was some kind of race. It was hard to keep up. It was also completely over in just five minutes! Most companies take 30 minutes to intro one phone. Not these guys. Whew!
it was quich because they know these phones dont com close to the specs of the GS4, Note 2 or even the DNA, these guys are now 2 years behind the powerful cell curve.