Review: Motorola ic402
Form Basics Extras Video Wrap-Up Comments 18
Browse/Customize Other
Calculator
The calculator application is more usable than other phone-based calculators we've used. It uses a central control key that corresponds to the D-pad for basic functions such as adding and subtracting.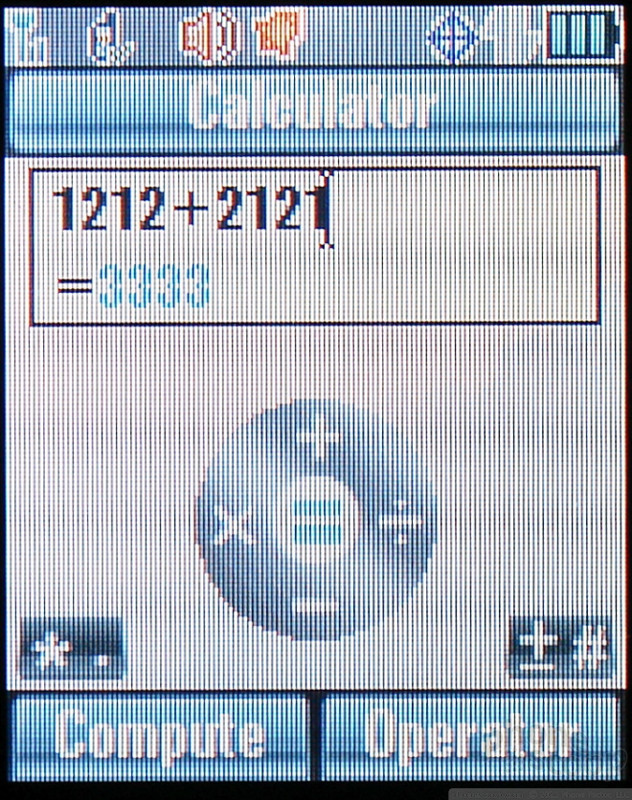 Calculator App
Calendar
The calendar is fairly useful on the ic402. Adding appointments is easy, and the date becomes highlighted in a different color once an appointment has been set for that date. Notifications can be configured to make sure you're not late for your appointments.
Advertisements article continues below...
Clock
Since there is no exterior display, you will not be using the ic402 to serve as your watch unless you care to flip it open every time to check it. The clock is displayed in the upper-right corner of the screen. You can choose digital or analog, but nothing more than that. A basic clock for a basic phone. The alarm clock lets you set 5 different alarms, one for each day of the work week.