Boost Refreshes Entry Level With Kyocera Coast
Article Comments 8
Apr 8, 2013, 11:01 AM by Rich Brome @rbrome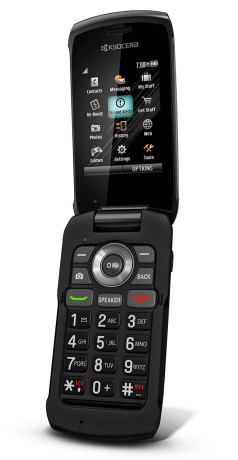 Boost Mobile today launched the Kyocera Coast, a basic clamshell-style phone with a 2-megapixel camera and external display. The phone sports Bluetooth and voice dialing, but without LTE, video capture, or even a memory card slot, "affordable" is its most important feature. It is available today for $30, no contract required. In Kyocera's lineup, the Coast is most similar to the older Luno offered by Virgin as the S2100. Compared to the Luno, the Coast has a better camera and larger displays.
more info at Boost Mobile »
more info »
"Without LTE"
Why would a phone-first device have LTE? It doesnt make sence. If I had a phone like this, I would WANT a 2G phone, as everybody with these phones knows that GSM uses less battery than WCDMA. I think LTE would be a huge disadvantage for a phone-first device, it would zap the battery life.
Umm. I think because of VOLTE. Other then that it would seem pointless. People want HD voice 😛
Eventually all phones will be LTE, and LTE only (until the next technology comes along, of course.) Actually, it may not be that far away. Verizon is already talking about ceasing sales of CDMA phones in 2014. If they can eliminate CDMA and only worry...
(continues)