FCC Outs Updated Casio Commando for Verizon
Article Comments 2
Apr 2, 2013, 11:36 AM by Eric M. Zeman
updated Apr 2, 2013, 12:12 PM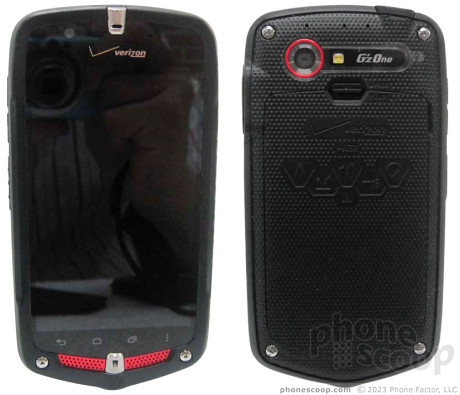 Documents seen on the Federal Communications Commission web site reveal details about an unannounced handset from Casio. The Casio C881 Gz'One Commando appears to be an update to last year's C771. The FCC confirms that the C881 supports the CDMA bands and LTE bands used by Verizon Wireless, in addition to NFC, Bluetooth, and Wi-Fi. Images of the C881 - which appears somewhat similar to the Type-V Casio revealed for Japan earlier this year - show it to be a ruggedized smartphone with a large screen, camera with flash, a memory card slot, and buttons that are typically paired with the Android operating system. The photos include Verizon branding. The photos also show an optional battery cover that supports wireless charging. The draft user manual refers to mil-spec ratings. Neither Casio nor Verizon Wireless has announced the C881 Commando.
I am Bat Man
Um, it looks like his phone 🙂
I am exicted
Its has been a while since Casion release a phone. The company doesn't release phone very often but when they do there are real ruggid.