Review: Samsung UpStage
Form Basics Extras Wrap Up Comments 14
Music Camera Photos/Video Browse/Customize Other
Clock
Even with the Hold switch on, quickly pressing up on the volume controls will turn the screen on and display the time on whichever side of the phone is currently active. The time is also displayed on the home screen on either side, but not deeper in the menus or applications.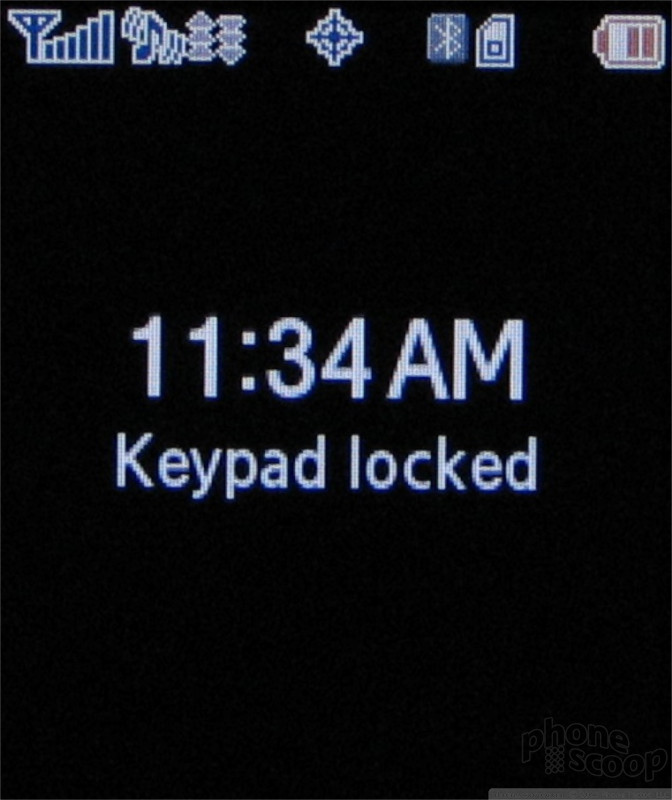 Bluetooth
Once you discover the Bluetooth menu buried in the Tools section, everything else goes smoothly. Pairing the UpStage with mono or stereo headsets is easy. If you walk away or turn the headset off, the UpStage easily finds them again when you come back in range.
Advertisements article continues below...
File transfer is limited to contacts and photos.
Java
Like all Sprint phones, the UpStage scores far better in JBenchmark's MIDP 1.0 than their 2.0 test. It scored 2317 in the 1.0 test, which is easily in the top 25% of all handsets, including smartphones. However it only scored a 167 in the 2.0 test, which barely rates in the top third. 3D scores were average for a Sprint handset, which is to say, usable for simple games but not exactly frag-worthy.
Extras
There is a calculator that uses the phone side of the UpStage so that you don't have to keep flipping the phone. There are three customizable alarms and a calendar. Finally the UpStage includes a podcast application that offers a limited list of podcasts you can download and listen to automatically on the phone. You can play podcasts in the background, just like with the music player.