Chrome Beta Jumps to Full App Status with Update
Article Comments 6
Feb 27, 2013, 4:22 PM by Eric M. Zeman @phonescooper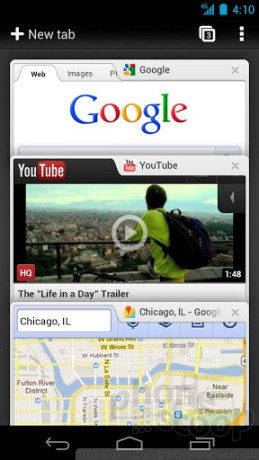 Google has pushed Chrome 25 from the beta channel to the Google Play Store. The updated beta, which replaces the existing version of the app for all users, makes improvements to scrolling, JavaScript, and HTML5 processing. It also adds background audio to open web tabs. The updated browser is a free download from the Google Play Store.
more info at Google Play Store »
more info at Android Central »
What's with the black UI?
I just freshly installed this on my phone and my UI is the standard gray/offwhite version. These screenshots are showing a black UI that I think looks very slick, is there a hidden way to enable this? I couldn't find anything in the settings...
My guess is playing audio from a tab that's open behind your current tab.

I can't believe how long this took to come out of beta!!!