Asus Intros Padfone Infinity
Article Comments 2
Feb 25, 2013, 8:05 AM by Rich Brome @rbrome
updated Feb 25, 2013, 8:10 AM
Updated: added specs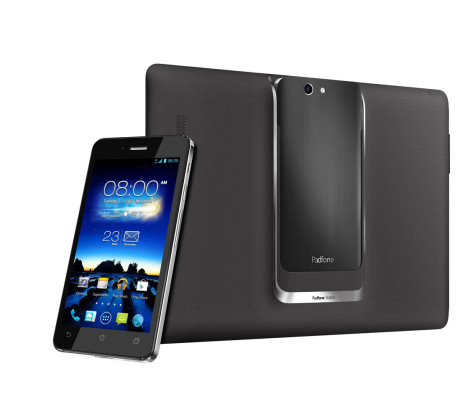 Asus today announced the Padfone Infinity, a new Padfone with a 5-inch 1080p display, that plugs into a 10.1-inch tablet, also with 1080p full HD resolution. The Padfone sports a 13-megapixel camera with an f/2.0 lens. The body is made from brushed aluminum alloy, with an NFC antenna embedded in the Padfone logo on the back. Like the HTC One, the Padfone sports a Qualcomm Snapdragon 600 1.7 GHz quad-core processor. It has 64 GB of storage, 2 GB of RAM, and LTE. The company also announced Asus Open Cloud Computing (AOCC,) a cloud platform to compete with iCloud.
source: Asus
Advertisements article continues below...
Nice device!
I can see a device like this sporting Windows 8 RT. I think this is more of the niche RT needs to be more popular in the mobile market.
I think this is becoming my next must-have device. But I'll hang back for the Galaxy S IV announcement first.