Samsung Admire Adds LTE 4G and More for MetroPCS
Article Comments 5
Dec 6, 2012, 9:00 AM by Eric M. Zeman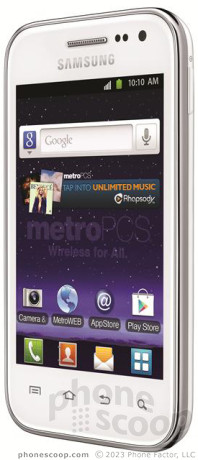 MetroPCS today announced the Samsung Galaxy Admire 4G, a revised version of the Admire that includes support for MetroPCS's LTE 4G network. Other improvements compared to the original boost the processor speed from 800MHz to 1GHz, and increase the screen size from 3.5 inches to 3.6 inches. The Admire 4G also includes a 3-megapixel main camera and VGA user-facing camera, and MetroPCS's joyn rich messaging service. The Admire 4G runs Android 2.3 Gingerbread. It is available online starting today and in stores tomorrow for $169.
Maybe someone can tell me...........
Why MetroPCS is still putting out higher end phones when with the TMobile merger everyone is going to be stuck with SIM phones.
1) The merger hasn't happened yet.

2) The existing network will be around for years after the merger.

3) You still have to attract and maintain customers.

4) A phone often spends months in the development stage. It's possible or even likely t...
(continues)
2.3!!!!!
WHY ARE PHONE STILL RELEASING WITH GINGERBREAD it was released in DECEMBER 2010 and Ice Cream Sandwich was released in DECEMBER 2011 and this December 2012.

So why are manufacturers still releasing new phones with an already outdated and old operating system?
They use 2.3 so they don't have to provide much storage on board.