AT&T to Sell the HTC 8X November 9
Article Comments 5
Nov 8, 2012, 1:55 PM by Eric M. Zeman @zeman_e
updated Nov 8, 2012, 2:17 PM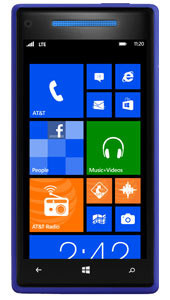 AT&T today announced that the HTC Windows Phone 8X will be available for purchase in stores beginning November 9. The 8GB California Blue model should be available in most AT&T stores. In-store availability of the 8GB Limelight and 16GB California Blue models, however, will be scattered. Customers will be able to purchase the 8GB Limelight and 16GB California Blue versions in stores, and those purchases will ship by next week. AT&T is charging $99.99 for the 8GB Limelight and California Blue models, and $199.99 for the 16GB California Blue model.
interesting...
Its more than the 920 at half the space. Wonder why?
Nokia is aggressive in their pricing due to their market share problem.
Part of that is probably because of the Beats technology it will come with. HTC doesn't own that so, they have to adjust pricing to compensate for that, as well. They don't have the financial resources that Nokia has, at the moment. This is without MS...
(continues)