Verizon to Sell Nokia Lumia 822 for $99
Article Comments 4
Oct 29, 2012, 9:58 AM by Eric M. Zeman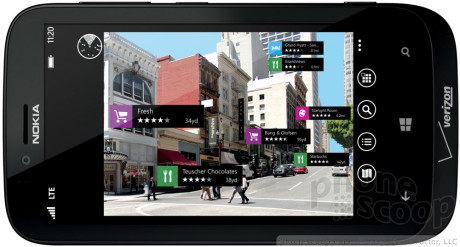 Verizon Wireless today announced that it will soon offer the Nokia Lumia 822 smartphone. The 822 is a customized version of the Lumia 820, which was announced earlier this year. The external design has been altered a bit to make the device unique. It has a less rectangular look and replaces the sharp corners of the Lumia 820 with rounded edges. It supports Verizon's CDMA 3G and LTE 4G networks. Other features of the Lumia 822 include an 8-megapixel camera, 1.5GHz dual-core Snapdragon processor, 4.3-inch Super AMOLED display, and NFC. The Lumia 822 runs Windows Phone 8 and will be available later this month for $99.99 with a new contract.
later this month?
quote from article: :...will be available later this month..." This month is October. The artcle was posted on Oct.29. This month seems unlikely.
More exposure = more users and fans of WP8
With the introduction of WP8 on three major carriers in the US, this should be good the WP8 OS to gain more exposure and more momentum. There will always be folks who just will not gravitate or like the OS for one reason or the other. But, for those who are fans or just would like to try something different, without having to leave their current carrier is a plus.

I guess we will see how much more the OS will become more popular.
As far as stability and smoothness go, windows phone is unmatched. It needs more apps, and it just simply needs more exposure.