Consumer Cellular Intros Two New Motorola Phones
Article Comments
Sep 7, 2012, 8:36 AM by Eric M. Zeman
updated Sep 7, 2012, 8:47 AM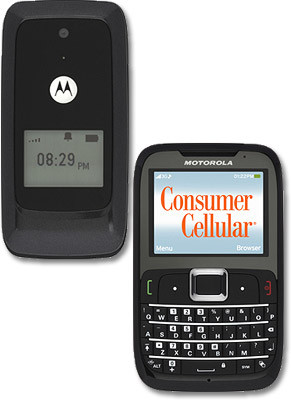 Consumer Cellular today announced the Motorola WX416 and EX430. Shared features of these two basic cell phones include 2-megapixel cameras, speakerphone, FM radio and MP3 player, hearing aid support and messaging.
WX416: This simple flip phone has dual displays, with the main display measuring 176 x 220 pixels. It has a large number pad and 16MB of memory. It costs $35.
EX430: This bar-style phone has a full QWERTY keyboard for messaging. It has a larger display that measures 240 x 320 pixels, and it includes 50MB of memory. The EX430 costs $85.
Both devices can be purchased directly from Consumer Cellular's web site or from select RadioShack stores.
No messages