Review: Motorola Photon Q for Sprint
Form Basics Extras Wrap-Up Comments 10
Is It Your Type? Body The Three S's
Aug 28, 2012, 3:46 PM by Eric M. Zeman
updated Aug 28, 2012, 4:00 PM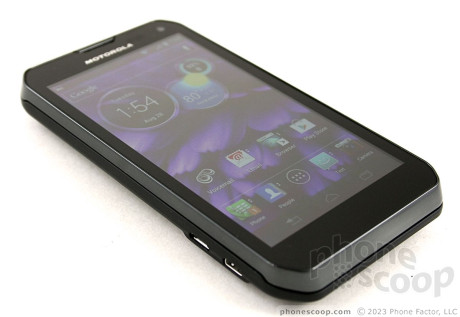 Motorola's latest Android smartphone focuses on the 4G-lovin', keyboard-cravin' Sprint customer who also has a hankerin' for some hot hardware. The Photon Q delivers these and more in a tidy tool.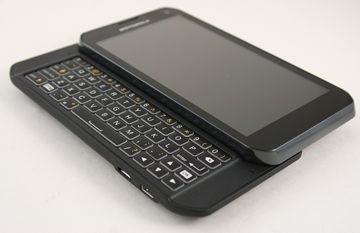 The Motorola Photon Q is Sprint's first LTE 4G device to offer a slide-out QWERTY keyboard. Toss in a good display and Android 4.0 and you have a potential recipe for success. For those who prefer a physical keyboard, the Photon Q could be the 4G phone of your dreams.
Not the greatest review dude...
I'm too lazy to search the archives and make sure, but based on your comparisons and the descriptive examples you gave on this phone (Atrix HD, DROID 4) it seemed like you have never even seen a Motorola Photon 4G (without the Q). I get that its essentially the same as the Atrix 4G, but you never referenced that either. Anyway, based on the review, you confirmed all of my worst fears, they kept the phone at par in some areas but made it worse in others, (8GB internal memory that you didn't mention, vs. the 16GB internal that the Photon shipped with, same 8mp camera that takes horrible pics, same 1080p video capture, sealed battery that still wont make a full day on 4G, sub par speaker phone... I could go on, the comparisons were there to b...
(continues)
oops, block right now*

Clearly you see that I gathered enough info from your review to formulate an opinion about the phone despite my complaints, so thanks for taking the time to review the phone anyway. Knowing it still has the same lame cheap ...
(continues)
I reviewed the Photon 4G a year ago. I thought that was a great phone. It was a slab-style device, though, and not a slider. https://www.phonescoop.com/articles/article.p hp?a=8574

The Photon Q shares few features with the Photon 4G other than the ...
(continues)
The Camera is good
I thought the same thing about fuzzy pictures at first on the Photon Q but, and im sure you already knew this, I took a small plastic film from over the camera that came on it out of the box. I know to do this on any new phone but this one was so small that I didnt notice it at first.
Well the Camera is not as good as the Photon 4G... the camera quality is actually quite disappointing compared to the new phones that were just released recently. The images come out all grainy. Not sure why the images didnt look like that on the revi...
(continues)
Nice pedalboard.
I'm jealous of your electroharmonix pedals 😛
Ha. Thanks. The Black Finger is the pixie dust everyone needs for their tone.