Review: HTC One V for Virgin Mobile
Form Basics Extras Wrap-Up Comments 11
Is It Your Type? Body The Three S's
Aug 14, 2012, 11:09 AM by Eric M. Zeman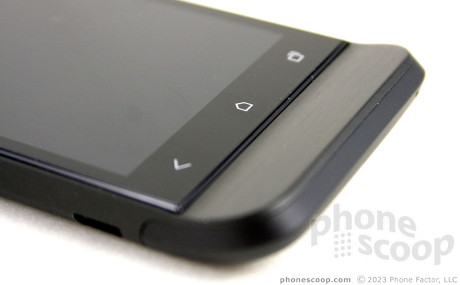 HTC's One V is a retro-tastic Android smartphone that may be small in size, but is big at heart. Read all about the One V in Phone Scoop's full review.
Advertisements article continues below...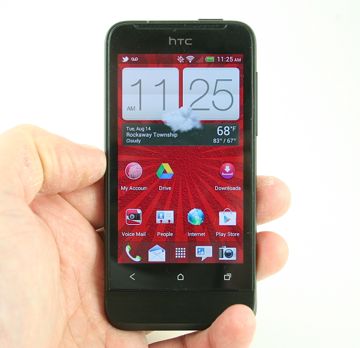 Virgin's new smartphone from HTC is the latest One Series device to hit the U.S. It combines some retro-HTC styling with Android 4.0 and Sense 4.0 in a small, attractive package. If you're not one to suffer smartphone envy and don't need or want a monstrously large device, the HTC One V packs plenty of punch.
I made the mistake--
--of purchasing the LG Optimus Elite...just before the One V got to market. I would have gladly paid the extra $50 for the V.
Why is the ESN
printed on the back?
Or is it because it's a review model?
There's ne place to put the sticker inside the phone. The One X and One S ship the same way. You can remove the sticker from the phone if you want to, and HTC includes an extra one in the box in case you need it down the road. I just didn't peel the s...
(continues)
Moto Razr ships the same way.
Because the battery is embedded. There is a back cover, but it's probably too small for the ESN and everything else.

The sticker makes it easy for a retail employee to activate the phone when selling one.
This may be too specific of a question,
but I've been considering this phone lately (through US Cellular actually) and currently have a Desire (which from my understanding is extremely close in hardware to the original nexus) which I'm looking to get rid of due to general performance issues and a poor battery life.

From my understanding the S2 processor would definitely be a step up for both performance and battery life compare to the S1 in the Desire, but would you consider the difference between the phones to be enough to warrant an upgrade?
The upgrade in the system software alone would be worth it. The S2 definitely outperforms the S1, though not dramatically. One V also has better display, better camera, and Android 4.0/Sense 4.0.