How a Sprint Phone Is Born
Intro Deciding Branding Certifying Timing Conclusion Comments 15
Aug 10, 2012, 2:22 PM by Eric M. Zeman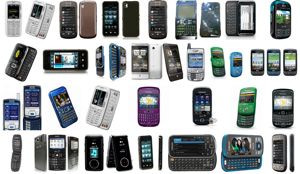 Sprint recently offered Phone Scoop a rare peek behind the curtain at its Overland Park headquarters, where it detailed its phone selection process and how it hones them from rough concepts to finalized products.
Advertisements article continues below...
Sprint gave Phone Scoop an inside look at how it chooses, tests, and certifies its cell phones, as well as some of the thinking that goes behind the selection process. It goes way beyond picking what's "cool" or "hot." Trends come and go, and Sprint has to pick phones that fit a wide range of users and lifestyles. It ain't a walk in the park. Read on to learn how a phone makes its way to a Sprint shelf.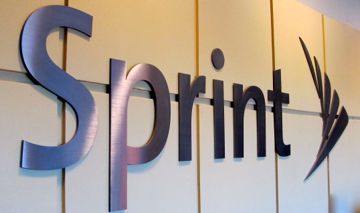 Meanwhile, in GSM land...
...I can just pop my SIM into any untested POS Chinese import phone I buy on eBay, and yet AT&T's or T-Mobile's network doesn't come crashing down around us.

Maybe all of that testing is a little overkill if it delays Sprint's "hero" devices like the EVO 4G from launching before the competition's versions do?
Sprint
This is a eye opener and explains why android updates get so delayed. I find a petition floating around facebook
http://signon.org/sign/neutral-wireless-netwo rk?source=c.url&r_by=5304155
that if it goes through would not only give Sprint a leg up but would redefine American's wireless landscape.
HTC EVO X
That just sounds like a better name and I want to know why it didn't happen
javier2100 said:
That just sounds like a better name and I want to know why it didn't happen
I agree. Maybe because it's not part of the "One" series. Well it is in a technical sense but it's not exactly the same p...
(continues)
Just makes me wonder
How do bad phones get brought to market if all this goes on behind the scenes? Not just talking about Sprint here, but all the carriers.
Their testing is done in very strict environments, in a closed room with monitored and metered conditions. Just like EPA gas mileage testing, which is not done on actuial city or highway roads, and is NEVER accurate, the "real-world" reality is that ...
(continues)
Great article
Very interesting...thanks Eric!

I was a little dismayed with the statement & roadmap graphic that shows/states "...phablet by mid 2013". I was (& still am) hoping that we'd see that by year's end. Oh well...either way, I'll be here (w/Sprint) whenever it arrives. I'm not leavin'! 😎
Seeing how Samsung will do what it did with the S3 and have it available to all 4 major carriers in the USA, I know that Sprint would get it. I too was hoping that it would arrive by years end, especially with the one year anniversary of the first Gal...
(continues)
Good job Eric!
Very insightful! I was always curious on the process.
Best article ever!
Everything I was always afraid to ask -- right here. Kudos Eric Zeman!