Activa 4G Is Huawei's First LTE Phone in the U.S.
Article Comments 8
Jun 8, 2012, 7:34 AM by Eric M. Zeman @zeman_e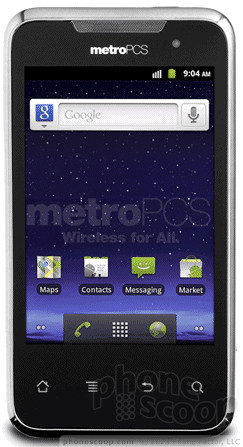 MetroPCS today announced the addition of the Huawei Activa 4G to its roster of LTE-capable devices. The Activa 4G has the distinction of being the first LTE device to arrive in the U.S. from Chinese manufacturer Huawei. The Activa 4G runs Android 2.3 Gingerbread and has a 3.5-inch HVGA display. Features include a 5-megapixel camera with LED flash, a VGA user-facing camera, Wi-Fi, stereo Bluetooth, and an 800 MHz single-core processor. The device supports microSD cards up to 32GB and is packaged with a 4GB card. It is available online and in stores for $149 after rebate.
Android 2.3
Its been how long sind Ice Cream Sandwich been announced? How long have manufacters besides Samsung have had access to Ice Cream Sandwich?
Why are NEW android phones being sold with 2.3 on them instead of 4.0?
Lower end phones like this don't have the necessary specs to properly run ICS, I believe.
When LG was at my workplace they said the reason they didn't put ICS on the LG Viper LTE was to keep the cost lower.
So So.. Metro!!
🙄

I have the Optimus M+ and I like it. This phone seems to be the next step up on the tier. The Screen Size is the only dissappointment. I want Metro to step up the sizes of the phones. That is all.
What is with that MASSIVE bezel?
Is there enough room around the capacitive touch buttons you think?