Review: Samsung Focus 2 for AT&T
Form Basics Extras Wrap-Up Comments
Is It Your Type? Body The Three S's
May 23, 2012, 9:46 AM by Eric M. Zeman
The Samsung Focus 2 aims for the middle of the smartphone market and hits the target with ease. This smaller Windows Phone device boasts 4G LTE, a 5-megapixel camera, and solid performance. Is anything holding it back?
Advertisements article continues below...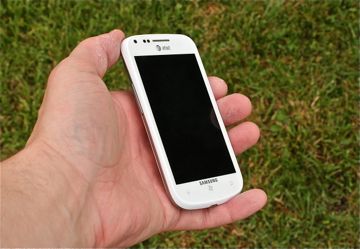 For the more conservative smartphone shopper who doesn't need the biggest and best, but still wants performance and power, the Samsung Focus 2 fills a good niche. It's not an entry-level smartphone, but not a flagship model, either. It comfortably offers plenty of features in a svelte design that few can scoff at.
No messages