Verizon Shows Off Droid Incredible 4G on Droid Does Site
Article Comments 22
Apr 23, 2012, 9:07 AM by Eric M. Zeman
updated Apr 23, 2012, 9:16 AM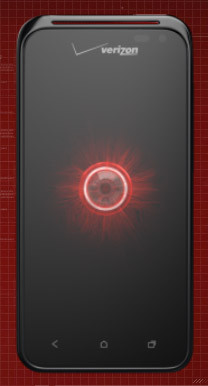 Verizon Wireless today revealed the HTC Droid Incredible 4G through its Droid Does web site. As the name implies, the Incredible 4G is an Android 4.0 smartphone that supports Verizon's LTE 4G network. The Incredible 4G runs HTC's Sense 4.0 user interface, and is powered by a dual-core 1.2GHz processor with 1GB of RAM. It features a 4-inch qHD display, 8-megapixel main camera and VGA user-facing camera, Beats Audio, mobile hotspot for up to 10 devices, support for 32GB microSD cards. The HTC Droid Incredible 4G costs $299.99, but availability was not immediately announced by Verizon.
Not $299
I have no clue why phone scoop is saying the phone is $299. The actual price will be $149.99 with a $50 mail in rebate. The phone is amazing another iPhone crusher.
when will it be released? tomorrow?
FAIL!!!
I thought T-Mobile charging $199 for the One S was bad but this is ridiculous!!! Even the One S has a bigger screen. WTF is Verizon thinking?? It's almost like they don't want the phone to sell. Consumers don't know any better anyway sadly but damn. Really Verizon??? $299 for this POS???? 😈
It's almost as though they want to sell iPhones more than any other handset.
Too High of a Price
Really??? 299 for this device is ridiculous. 4" screen, slower processor than almost every phone in that price range...nothing about this phone screams 300 dollars.
I don't think any of their phones are worth $300 on a 2 year conttact.
This thing is qhd!!! Not the new standard 1280 x 720.

Personally I'm done paying $300 for a smartphone! I know all too well the price will drop in a short period of time. $300 is just too much. There are still no Android smartphones with 64GB's of ...
(continues)
The "Droid" is a pretty big Verizon brand, so they're probably just charging extra for the name. If it wasn't a "Droid" and was just another Android, then the exact same phone would likely be at least $100 less.