Review: Alcatel Venture for Virgin Mobile USA
Form Basics Extras Wrap-Up Comments 4
Is It Your Type? Body The Three S's
Mar 19, 2012, 2:24 PM by Eric M. Zeman @zeman_e
Alcatel offers the Venture to Virgin Mobile's prepaid crowd, an Android smartphone that includes a QWERTY keyboard, Gingerbread, and a 2-megapixel camera. Here's Phone Scoop's full review of this $99, no-contract smartphone.
AD article continues below...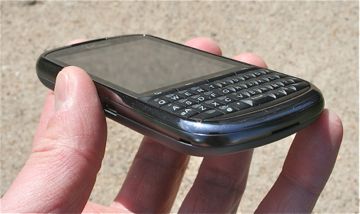 For the contract-averse, finding a respectable phone can be hit or miss. Alcatel and Virgin Mobile hope to change that with the Venture, an device that packs a physical QWERTY keyboard into a reasonably small Android phone.
No messages