Huawei Honor 6X
Info Photos News Forum Hands-On › Our Review ›
Huawei's Honor brand today expanded the availability of the unlocked Honor 6X to some 460 Target retail stores across the country. Now, U.S. consumers can pick up the unlocked Android handset for $250 at their local store. The 6X has been available online since early this year. The phone was recently updated to Android 7 Nougat and Huawei's EMUI 5.0 user interface skin. The phone includes a 5.5-inch full HD screen, fingerprint reader, Kirin 655 processor, 12-megapixel main camera, 8-megapixel selfie camera, and 3,340mAh battery. It supports U.S. LTE bands 2, 4, 5, 12, 20, and 38, which makes it compatible with AT&T/Cricket, T-Mobile/MetroPCS, and Consumer Cellular. Some advanced carrier-based features may not be available.
---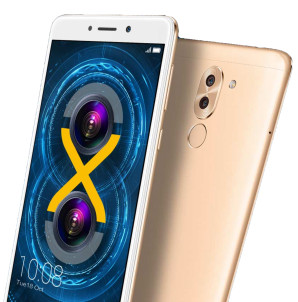 Huawei today began updating the Honor 6X to Emotion UI 5.0 and Android 7 Nougat. The 6X, which shipped earlier this year, included EMUI 4.1 and Android 6 out of the box. Huawei's newer handsets, such as the P10, are shipping with EMUI 5.0 and Nougat. The system update brings the 6X's experience inline with Huawei's latest phones. EMUI simplifies the experience a bit, with fewer steps required to take most actions. EMUI 5.0 also runs more smoothly, is more secure, adds an app drawer options, and lets people use two account profiles within a single app. Huawei says all Honor 6X handsets should receive the update by the end of the month.
---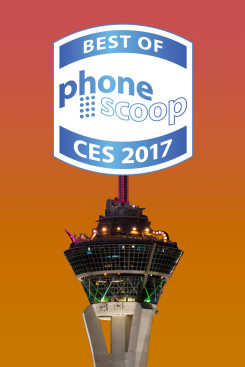 CES is the world's big consumer tech show. Every year we head out to Vegas to check out everything in person. This year, we're also honoring the standouts with our Best of CES awards. This year, seven products really caught our eye.
---
Huawei's latest for the unlocked crowd is the Honor 6X. This slim metal-and-glass smartphone has an attractive design and decent set of specs for a phone that costs as little as $200 if you're smart about buying it. Here are our first impressions.
---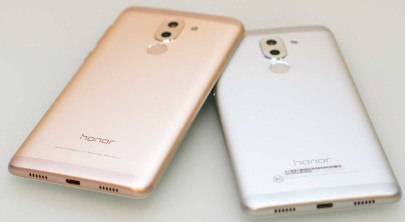 Huawei today announced the Honor 6X, a follow up to the 5X that improves upon specs and design. The 6X boasts a 2.5D curved glass front and aluminum rear panel to give it a metal-and-glass chassis. The phone includes a fingerprint reader for biometric security. The display measures 5.5 inches and delivers full HD resolution. The Honor 6X relies on Huawei's own Kirin 655 processor, which uses an octa-core design with 4 high-power 2.1 GHz cores and 4 low-power 1.7 GHz cores. The processor is accompanied by 3 GB of RAM and 32 GB of storage, and the phone supports memory cards. The main camera includes a 12-megapixel sensor and secondary 2-megapixel sensor with a pro mode, bokeh, night shooting, special filters, and a wide aperture range from f/0.95 to f/16. The phone has an 8-megpaixel front-facing camera. Some of the camera tools include time-lapse, audio control, beauty/makeup mode, and food mode. The 3,340mAh battery supports up to two days of battery life. Huawei said the Honor will be made available Jan. 4 unlocked, and will be sold online. It supports US LTE bands 2, 4, 5, 12, 20, and 38. The Honor 6X costs $250, but Huawei plans to sell it for $200 during "flash sales" on Jan. 10, 17, 24, and 31.
---