HTC One M9 (CDMA)
Info Photos News Forum 16 Reviews 4
Verizon Wireless today said it is providing the Android 6.0 Marshmallow update to a handful of phones, including the HTC One M9, LG G4, and LG G3. For the M9, Marshmallow brings Android Pay support, customizable notifications, Google Now On Tap, Doze, bug fixes and other improvements. For the G4, Marshmallow adds WiFi Calling in addition to the standard upgrade list for Android 6.0. The G3 will see a straight update to Android 6.0 without added feature from Verizon. Verizon said Marshmallow is pushing out over the air starting today. It may take several days to reach all devices.
---
HTC today kicked off a short promotion that will reward buyers of the One M9 smartphone with $100 in Google Play Store credit. Buyers will need to scoop up the phone from HTC.com no later than Oct. 31 to claim the $100 in free app, music, movie, and game content.
---
Sprint today introduced a new plan that combines the cost of a service plan with the cost of a handset in one monthly payment. The Sprint All-In plan costs $80 per month and includes unlimited talk, text, and data, and a Sprint Lease on handsets such as the Apple iPhone 6, Samsung Galaxy S6, and HTC One M9. There are no up-front phone costs aside from a one-time, $36 activation fee. The $80 monthly rate does not include taxes. Sprint believes this is the simplest, most straight-forward plan in the market. Sprint will use soccer star David Beckham to advertise the plan, which is available in Sprint stores beginning today.
---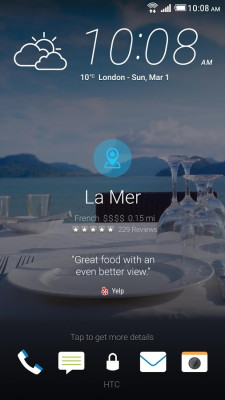 HTC has made updates available to its Lock Screen and Sense Home apps for the One M9 and other handsets. The Lock Screen gains a significant refresh thanks to Lollipop-style notifications, full-screen album artwork during music playback, and more detailed local weather information. The Lock Screen can now display Yelp reviews and BlinkFeed content, too. As for Sense Home, HTC improved the home screen widget and themes, and resolved a number of bugs and performance issues. Both HTC Lock Screen and Sense Home are free to download from the Google Play Store.
---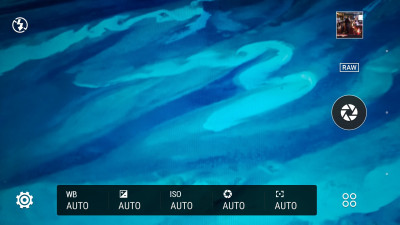 HTC today rolled out an update to its camera application for the One M9 and One M8. The new camera application adds RAW camera mode to the one M9, which lets users capture, download, and adjust full-sized digital negatives. The app also adds a Crop-Me-In shooting mode to the One M8. Other new features for both the M9 and M8 include an adjustable divider in Split Capture mode, and the ability to add and remove camera shooting modes. The HTC camera application is free to download from the Google Play Store.
---
Jonah Becker, HTC's VP of Industrial Design, announced he is departing the company. Becker joined One & Co., a design firm bought by HTC, 17 years ago. He succeeded Scott Croyle, who himself left HTC a year ago. "It's been an amazing journey with One & Co and HTC, but it's time for a new adventure," said Becker through his personal Twitter account. Of his departure HTC said, "We would like to thank Jonah for his work with HTC, and wish him all the best in his future endeavors. He has been succeeded by Daniel Hundt, based in our San Francisco design office." Becker's departure comes just a week after HTC announced a change at the executive leadership level. Long-time CEO Peter Chou switched roles to run the company's Future Development Lab. Cher Wang, who helped found HTC, has assumed the role of CEO. HTC is on the cusp of releasing its 2015 flagship smartphone, the One M9, which Becker played a large role in designing.
---
Sprint today said it will begin selling the HTC One M9 both online and in stores on Friday, March 27. Sprint is offering the device for $0 down followed by 24 monthly lease payments of $20. Customers who want to upgrade their device after 12 months can pay $10 more per month. Sprint leases require customers to turn in their device at the end of the leasing period, but they'll be able to lease a new phone with $0 down. For a limited time, customers who buy the One M9 from Sprint will be able to purchase a Harmon Kardon speaker for $99 (savings of $50). Sprint said it is still willing to pay all of potential customers' costs if they switch to Sprint from a competing carrier.
---
Verizon Wireless today released pricing and availability details of its variant of the HTC One M9. Verizon is opening up pre-orders for the device on April 1. The phone will reach Verizon's retail stores on April 10. Verizon is selling the M9 for $199.99 with a two-year contract or for $25 per month for 24 months with a Verizon Edge plan. The One M9 will launch with Verizon's Advanced Calling 1.0 capabilities, which enables HD Voice and Video Calling to other compatible Verizon smartphones over LTE. Activating this feature also lets Verizon customers talk and surf the web at the same time.
---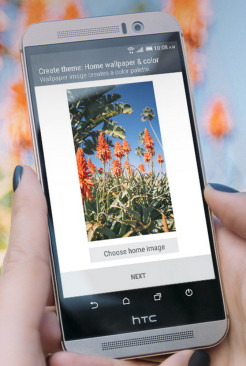 HTC will make the One M9 available for purchase on its web site beginning Friday, March 27 for $649. Carrier and major retailer sales of the device will kick off on or about April 10. HTC will be offering an unlocked version of the One M9, which supports the LTE networks operated by AT&T and T-Mobile, in addition to major carrier models. The company is offering a 12-month, interest-free payment option for customers who'd rather pay for the device over time. AT&T, Sprint, T-Mobile, and Verizon plan to sell the phone and it will also be available from Amazon, Best Buy / Best Buy Mobile, Costco, and Target. The phone will be sold in gunmetal gray or two-tone gold/silver and in 32GB and 64GB models. The One M9 comes with Uh Oh protection, which will let owners get a free replacement device if theirs suffers a broken screen or water damage. The One M9 goes on sale via HTC's web site at 12:01AM Eastern Time. The phone features a 5-inch full HD screen, 20-megapixel main camera, Snapdragon 810 processor, BoomSound stereo speakers, and an all-aluminum chassis.
---
HTC today said the One M9 will begin shipping April 10. U.S. carriers haven't said when their individual variants will go on sale, but they should offer the phone soon after the April 10 launch.
---
HTC today announced Uh Oh Protection for the One M9, a program that will provide owners with a free replacement device if the M9 is damaged. Uh Oh Protection comes with the M9 automatically; customers won't need to sign up for it, but it is limited to the U.S. Under the terms of the program, HTC will provide a free replacement phone if the M9 suffers a broken screen, water damage, or if the customer chooses to change wireless network operators. The one-time replacement is available during the first 12 months of ownership. M9 owners who do not take advantage of Uh Oh Protection at the end of 12 months will receive a $100 credit towards the purchase of a future HTC One handset. Uh Oh Protection is an offshoot of the HTC Advantage program, in which HTC offered free screen replacements for the One M8, One mini, and One max. The HTC One M9 is expected to go on sale in the U.S. soon.
---
The Car Connectivity Consortium today announced that the Samsung Galaxy S6 and S6 Edge, and the HTC One M9 support the MirrorLink standard for connecting to cars. MirrorLink is a platform-agnostic tool that allows smartphones to push apps and content to in-dash consoles. It competes with Google's Android Auto and Apple's CarPlay. With MirrorLink on board, the GS6, GS6 Edge, and One M9 will be able to connect to the infotainment systems of supported cars.
---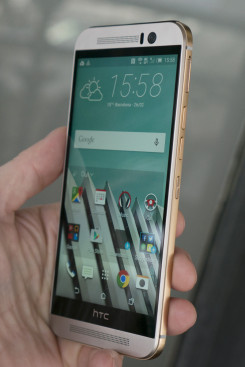 HTC's flagship One phones are iconic and well-regarded. The already refined design has been refined further for 2015, representing a relatively modest update. While it looks very similar to last year's M8 version, the new One M9 upgrades nearly everything. It packs in a kitchen sink worth of features, earning its flagship status easily. We take a look at what's new in this hands-on preview.
---
HTC today announced the One M9, its latest flagship phone. It retains the 5-inch full-HD screen of last year's One, but upgrades most other features, including a 20-megapixel main camera with a sapphire lens and the ability to shoot 4K video. Downloadable camera plug-ins will include a RAW mode option. The front camera now uses an UltraPixel sensor, and the processor is an octa-core Snapdragon 810. Other specs include 3 GB of RAM, 32 GB of internal storage, a memory card slot, an IR port, and BoomSound dual front speakers. The battery is slightly larger. The design is similar to last year's One M8, including unibody metal construction with a curved back and fine brushed finish. The design has been tweaked with sharper rear corners, a smoother front, and a unique two-tone anodized finish in the silver/gold color option. It will also be available in a dark gunmetal grey, all gold, and pink. The One M9 starts shipping in Taiwan in mid-March, and will come to all four major U.S. carriers soon after.
---