LG G2 (GSM)
Info Photos News Forum 40 Reviews 10
LG today announced it is prepared to extend the availability of its Knock Code feature beginning next month. Knock Code lets LG device owners use a pattern of knocks to wake up and unlock their smartphone. It was first shown off on the LG G Pro 2 at Mobile World Congress. According to LG, the G2 and G Flex will be first to receive a firmware update in April that enables the feature. LG didn't say if the update will be made available to all markets. LG eventually plans to extend Knock Code to the bulk of its Android smartphones.
---
T-Mobile today announced a promotion that will allow customers to purchase the Samsung Galaxy Note 3 for $0 down. T-Mobile typically asks for about $100 down on most flagship devices. The Note 3 carries a retail price of about $700. With no downpayment, however, T-Mobile customers who buy the Note 3 will need to make 24 monthly payments of $29.50, which totals $708 over the course of two years. T-Mobile is offering the same $0 option for the LG G2, Samsung Galaxy S4, and Galaxy Note II. The monthly costs for these phones are $25, $25, and $24, respectively. T-Mobile didn't say how long the promotion would run.
---
LG today confirmed that its G2 flagship smartphone will reach at least one U.S. carrier this month. The phone debuted in August and was originally said to launch "later this year." LG didn't name the carrier that will be first to sell the G2.
---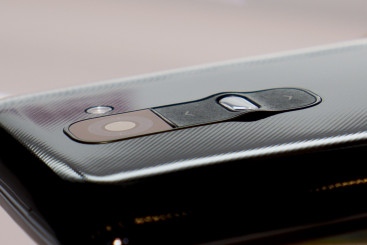 LG came out gunning for Samsung with the G2, its new flagship smartphone. The G2's spec list is crammed full of the latest and greatest options, and its software improvements are also notable.
---
T-Mobile today said that it will carry several LG smartphones in the coming weeks. First, it confirmed that it will sell the just-announced LG G2. The G2 is the new flagship smartphone from LG that features a 5.2-inch HD screen and 13-megapixel camera. The F6 is a new mid-range Android smartphone that features a 4.5-inch display, 5-megapixel camera with back-side illumination and a number of LG applications, such as QuickMemo, QSlide, and VuTalk. Last, T-Mobile confirmed again that it is offering the LG F3, which ls already available at T-Mobile-owned MetroPCS stores. Pricing and availability of the G2 and F6 were not provided.
---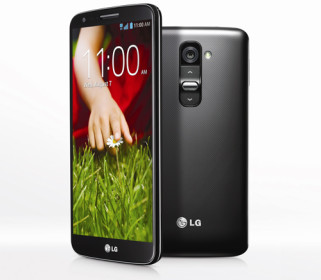 LG today announced the G2, the successor to last year's flagship smartphone and the first to use the company's new "G" branding for its premium devices. The G2's stand-out feature is a 5.2-inch in-plane switching 1080p HD display. The phone is powered by a 2.3GHz quad-core Qualcomm Snapdragon 800 processor with 2GB of RAM. The G2's main camera rates 13 megapixels with optical image stabilization and the user-facing camera rates 2 megapixels. Both can capture full HD video. Connectivity options include HSPA+ and LTE, dual-band Wi-Fi and Bluetooth 4.0 Low Energy, HDMI and NFC, and GPS/GLONASS. Storage is set at 32GB. The G2 is packed with software, much of which was created just for the G2. For example, Answer Me will automatically answer calls when the phone is picked up and placed next to your year. Two knocks on the screen will wake it from sleep. It uses a new multitasking feature called Slide Aside, which can be used to page through multiple apps. Text Link scans items such as your text messages and will automatically pull up associated apps like the calendar when the software reads that there's an event invite in the message. Last, it features Guest Mode, which can be used to put the device into a safer setting when the device is handed to friends or children. The G2 is powered by a 3,000mAh battery. It runs Android 4.2.2 Jelly Bean. The LG G2 goes on sale later this year at all four major U.S. carriers and will be available in black or white. Pricing was not disclosed.
---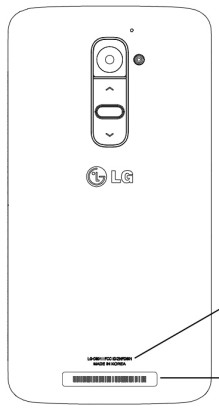 The FCC today approved an LG phone with distinct design elements that match teaser images LG has issued for its forthcoming G2 flagship phone. The variant approved by the FCC supports AT&T's unique LTE frequency band.
---