Samsung Sidekick 4G
Info Photos News Forum 27 Reviews 5
Qik today announced an update to its video chatting client for T-Mobile Android devices. The most significant change to the software is enhanced privacy controls. Users will now be able to block anonymous video callers, and all videos recorded will be set to private by default. This lets users specify which videos their contacts are able to see. Qik for T-Mobile is available to the myTouch 4G, Galaxy Tab, Dell Streak 7, Vibrant 4G, Sidekick 4G, G2x, Sensation 4G, and Samsung Exhibit 4G.
---
We spent some time with the new Samsung Sidekick 4G for T-Mobile. It does have a Sidekick feel to it, and some interface changes that make it quite different than most Android phones. Read on to find out what we liked and what we didn't.
---
Samsung has confirmed to Phone Scoop via email a few unannounced features of the Sidekick 4G. It supports both mobile hotspot and tethering for broadband data, as well as microSD cards (ships with 2GB card, has 1GB built-in). Other features include Wi-Fi, Bluetooth, and GPS.
---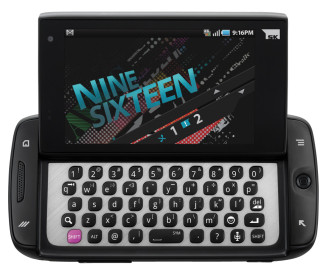 T-Mobile and Samsung today announced the Sidekick 4G, a new generation of the Sidekick family that retains the Sidekick's defining characteristics while also breaking new ground. The Sidekick 4G keeps the familiar hardware design with pop-up 3.5-inch touch screen and five-row QWERTY keyboard, but it runs Android 2.2 Froyo with a number of customizations by Samsung and T-Mobile. First, the Sidekick 4G will have Group Text, a new T-Mobile service offering that lets Sidekick 4G users conduct reply-all group text conversations. Cloud Text, another new feature, will allow Sidekick 4G users to to conduct text conversations from their platform of choice (PC, phone, etc.). The new Jump key can be used for faster multitasking, and lets users jump from app to app quickly. The Sidekick 4G has a 1GHz A8 Hummingbird processor, and a user-facing VGA camera for video chats with the included Qik application. The Sidekick 4G is loaded with a bevy of entertainment features, including Samsung's Media Hub, T-Mobile's Media Room, and pre-installed Facebook, Twitter and social networking applications. The Sidekick 4G will have access to T-Mobile's HSPA+ network at 21Mbps. The Sidekick 4G will first be offered to existing T-Mobile customers later this spring.
---