MWC 2018
The world's largest annual mobile event - Mobile World Congress - takes place on the last days of February. We're on the ground in Barcelona to bring you all of the week's news. Tune in here for our full coverage, including hands-on with new phones from Samsung, ZTE, Nokia, Sony, Alcatel, Huawei, and more.
Also, follow us on Twitter for up-to-the-second news and extras:
All Samsung Nokia LG Sprint more... Discuss
Alcatel ZTE Sony Asus T-Mobile
ZTE has built a respectable presence in the U.S. market and doesn't want that to change. The company plans to make "more effort to build the trust among the people in Washington," according to mobile device CEO Lixin Cheng. "We understand the concerns, and respect the concerns of different agencies of the United States government," said Cheng in an interview with CNN. "We promise we are going to work very openly, as we did before, [and] transparently to address their needs and their concerns." ZTE and Huawei were recently called out by the heads of the CIA, FBI, and NSA, who consider the Chinese companies a security risk. ZTE has spent the last few years building strong relationships with U.S. carriers. It now accounts for about 11% of the market thanks to low-cost phones such as the ZMax and XMax. Cheng indicated ZTE will do what it must to ensure it can continue to sell phones to Americans. Earlier this week, the company unveiled new devices, the Blade V9, Blade V9 Vita, and Tempo Go.
---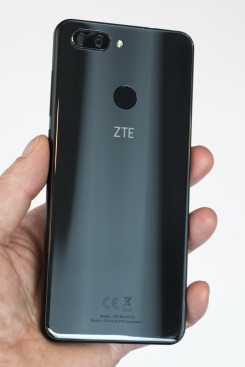 The latest in ZTE's Blade series phones are the V9 and V9 Vita. These devices bring ZTE's design language in line with current trends by adopting 18:9 displays. They also put the competition on notice with dual cameras designed to take better low-light photographs. Here is Phone Scoop's first look at the latest from ZTE.
---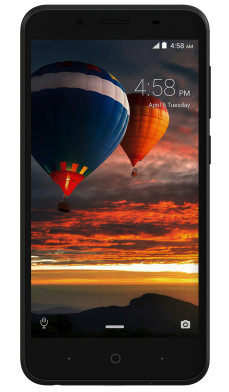 ZTE today announced the Tempo Go, a version of the Tempo X that adopts the Android Go platform. Android Go is Google's slimmed-down version of Android for ultra low-cost devices with RAM of 1 GB of less. Earlier this week, Google promised that more Android Go phones would arrive shortly, and the Tempo Go is leading that wave. The Tempo Go has a 5-inch display with 854 by 480 pixels (FWVGA) and it is powered by a Snapdragon 210 processor with 1 GB of RAM and 8 GB of storage. Other features include a 5-megapixel rear camera and 2-megapixel front camera, microUSB, 3.5mm headset jack, WiFi, Bluetooth, GPS, and a 2,200mAh battery. The Tempo Go will be sold unlocked with support for the LTE 4G networks of AT&T and T-Mobile. Pricing wasn't immediately announced.
---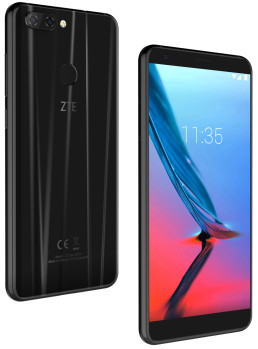 ZTE today expanded its lineup of Blade series handsets with the Blade V9 and V9 Vita. These mid-range handsets bring the Blade series up-to-date with competing designs by adopting the 18:9 aspect ratio display. Shared features between these two phones include Android 8 Oreo, dual rear cameras, microUSB, 3.5mm headphone jack, memory card support, GPS, Bluetooth, and WiFi.
Blade V9: The V9 (pictured) drops the plastic build common to ZTE's older Blade designs for an aluminum frame and glass panels on front and back. The screen measures 5.7 inches and includes full HD+ resolution (2,160 by 1,080). It is powered by a 1.8 GHz octa-core processor and comes in a variety of RAM (2 to 4 GB) and storage (16 to 64 GB) configurations. The V9's dual camera system includes a 16-/5-megapixel combo on the rear and either an 8- or 13-megapixel camera on front. ZTE says it made significant efforts in improving low-light performance of the camera, and the dual-lens system allows people to take bokeh/portrait-style images. The V9's front camera supports Facebook detection for waking and unlocking the phone. Other stand-out features include NFC, fingerprint reader, and 3,100mAh battery. It comes in black or gold.
Blade V9 Vita: The Vita dials back the size and specs when compared to the premium V9. It drops the metal and glass for a polycarbonate shell that forms the entire rear of the device. The screen is reduced to 5.45 inches at HD+ (1,440 by 720) resolution. It is powered by a Snapdragon 435 processor with 2 GB of RAM and 16 GB of storage. The Vita also has a dual rear camera system with a 13-/2-megapixel configuration and a 8-megapixel shooter on front. The phone has a 3,200mAh battery and it comes in black, pink, blue, and dark blue.
ZTE said neither of these phones is slated to reach the U.S. immediately, but they may show up under different names from carriers such as MetroPCS or Cricket Wireless.
---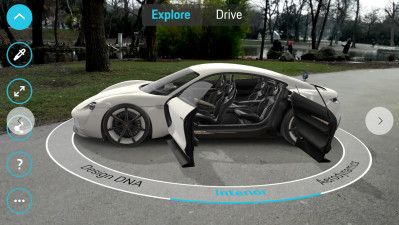 Google today made ARCore 1.0 available to developers and the public, bringing augmented reality to some 100 million smartphones around the world. Handsets compatible with ARCore include Google's Pixel, Pixel XL, Pixel 2, and Pixel 2 XL; Samsung's Galaxy S8, S8+, Note8, S7, and S7 edge; LGE's V30 and V30+; Asus's Zenfone AR; and OnePlus's OnePlus 5. More devices from Samsung, Huawei, LG, Motorola, Asus, Xiaomi, HMD/Nokia, ZTE, Sony Mobile, and Vivo will be compatible with ARCore later this year. The 1.0 release gives developers an updated set of tools to create virtual content. For example, it features improved environmental understanding that lets people put virtual objects on surfaces like posters, furniture, toy boxes, books, cans, and more. The refreshed Android Studio Beta supports ARCore in the Emulator, so developers can get to work right away. Some of the first brands to offer ARCore content include Porsche, FC Barcelona, and Sotheby's. Google says it is expanding the availability of the Google Lens Preview, which lets you take a picture and gather information about what's in the image. Google says Lens will hit all Google Photos English-language users over the coming weeks. Further, Google is going to add Google Lens to its Google Assistant on select Android flagship devices. Lens lets people create contacts from business cards, recognize plants and animals, and add events to their calendar by taking photos.
---
Google says its Android Messages app is on the upswing thanks to new RCS-based tools and growing support from phone makers and wireless network operators. To start, brands now have more power to interact with consumers thanks to RCS business messaging. Google says brands can "send more useful and interactive messages" to their customers with photos, videos, and links for purchasing. A number of companies have been testing RCS business messaging via Google's Early Access Program. Some include 1-800 Contacts, 1-800-Flowers.com, Booking.com, SnapTravel, and Subway — all on Sprint in the U.S. Google says more businesses will be deploying richer messaging via the Android Messages app over the coming months. The Android Messages app has gained a lot of traction with phone makers and carriers, and more support is on the way. Moving forward, Alcatel, BlackBerry, Transsion, Blu, Positivo, Multilaser, Mobiwire, Azumi, and Essential will all preload Android Messages as the default SMS/messaging app. A number of phone makers already offer Android Messages, including Huawei, LG, HMD Global, HTC, Kyocera, Motorola, Sony, and ZTE. The app has a growing footprint with carriers, as well. Google says America Movil, AT&T in Mexico, Celcom Axiata Berhad, Freedom Mobile, Oi, Telia Company, and Telefonica have joined Deutsche Telekom, Globe Telecom, Orange, Rogers Communications, Sprint, and Telenor in their commitment to launch RCS messaging. Sprint is the lone U.S. carrier to go all-in with Google's RCS and Android Messages. AT&T and Verizon each offers its own RCS-based messaging client for Android handsets. Google believes this new momentum for RCS and Android Messages will eventually mean a better messaging experience between people, brands, and more.
---