CES 2017
The mother of all trade shows, the Consumer Electronics Show takes over Vegas for the first week of January. Some major phones are usually announced, and we'll have hands-on reports for each one. This year, we expect big news from Huawei, LG, ZTE, and T-Mobile. Plus we'll have hands-on details of other interesting apps, services, and accessories in the world of phones.
Bookmark this page and don't miss a thing!
Also, follow us on Twitter for up-to-the-second news and extras:
All LG T-Mobile AT&T ZTE more... Discuss
T-Mobile today announced KickBack, an automatic bill credit of $10 per line per month for lines that use 2 GB of data or less in that month. Starting January 22nd, customers of the company's Simple Choice and T-Mobile One plans can opt in to KickBack via the T-Mobile app, or via customer service. After January 22nd, new sign-ups for the T-Mobile One plan will automatically be opted in to KickBack.
---
T-Mobile today announced that its plans will now include all taxes and fees in the advertised price. The company's T-Mobile One plan is included in this policy, and the price will stay the same, but now include all taxes and fees. Furthermore, the company will phase out all other plans on January 22nd. T-Mobile One — with unlimited data and taxes and fees included — will be the only plan the company offers. Consumers already on other plans (including older T-Mobile One plans that do not include taxes and fees) can keep them as-is, but no other plans will be offered to consumers looking to switch carriers or plans.
---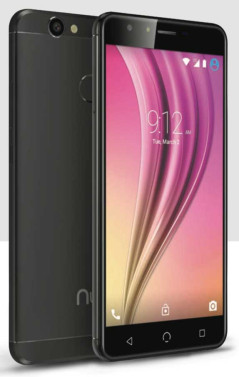 Nuu Mobile this week announced the X5 smartphone during the Consumer Electronics Show in Las Vegas. The X5 is a flagship-class Android smartphone for those seeking alternatives to traditional postpaid carriers. The device offers a lot of value thanks in part to Nuu's unique mobile service plans. The X5 is a large slab that features a 5.5-inch full HD display. The phone is powered by a MediaTek MT6750T 1.5 GHz octa-core processor with 3 GB of RAM, 32 GB of storage, and support for memory cards up to 128 GB. Nuu selected Sony camera chips for the device, with a 13-megapixel BSI sensor on back and a 5-megapixel wide-angle sensor on front. The X5 supports U.S. LTE bands 2, 4, 7, 12, and 17 for compatibility with AT&T and T-Mobile. It also packs Bluetooth 4, GPS, NFC, WiFi, and an FM radio. Last, the phone contains a 2,950mAh battery, and it runs Android 7 Nougat out of the box. Nuu Mobile gave the X5 support for two SIM cards in a removable tray, but the handset also includes Nuu's Konnect i1 eSIM technology. The eSIM allows the X5 to roam in other countries at local wireless rates. Introductory pricing for roaming is approximately $2 per day for 500 MB of high-speed data overseas. People who exceed the daily data limit will be throttled, but will have full access to 500 MB again the following day. The eSIM means users don't have to hunt down a local SIM card when traveling; instead, they can simply activate the Konnect i1 service directly on the X5. The Nuu Mobile X5 goes on sale in March. Pricing wasn't announced, but all of Nuu Mobile's handsets cost less than $250.
---
T-Mobile today unveiled new pricing for Internet-of-Things connected devices, such as smart meters. The T-Mobile IoT Access pack includes 5 MB of data per month for $20 per year for the first year, and $6 per year after that. Moreover, customers can get unlimited data for their IoT equipment at 64Kbps for $25 per device per year. To help people get started, T-Mobile will cover the cost of a Sequans CAT1 module (up to $16 per module) via bill credits. The new pricing is effective immediately. T-Mobile expects its business customers, such as utilities more so than consumers, will take advantage of the IoT pricing, though it is available to anyone with a connected home.
---