CES 2017
The mother of all trade shows, the Consumer Electronics Show takes over Vegas for the first week of January. Some major phones are usually announced, and we'll have hands-on reports for each one. This year, we expect big news from Huawei, LG, ZTE, and T-Mobile. Plus we'll have hands-on details of other interesting apps, services, and accessories in the world of phones.
Bookmark this page and don't miss a thing!
Also, follow us on Twitter for up-to-the-second news and extras:
All LG T-Mobile AT&T ZTE more... Discuss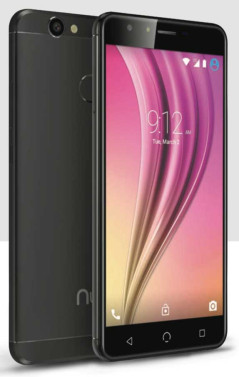 Nuu Mobile this week announced the X5 smartphone during the Consumer Electronics Show in Las Vegas. The X5 is a flagship-class Android smartphone for those seeking alternatives to traditional postpaid carriers. The device offers a lot of value thanks in part to Nuu's unique mobile service plans. The X5 is a large slab that features a 5.5-inch full HD display. The phone is powered by a MediaTek MT6750T 1.5 GHz octa-core processor with 3 GB of RAM, 32 GB of storage, and support for memory cards up to 128 GB. Nuu selected Sony camera chips for the device, with a 13-megapixel BSI sensor on back and a 5-megapixel wide-angle sensor on front. The X5 supports U.S. LTE bands 2, 4, 7, 12, and 17 for compatibility with AT&T and T-Mobile. It also packs Bluetooth 4, GPS, NFC, WiFi, and an FM radio. Last, the phone contains a 2,950mAh battery, and it runs Android 7 Nougat out of the box. Nuu Mobile gave the X5 support for two SIM cards in a removable tray, but the handset also includes Nuu's Konnect i1 eSIM technology. The eSIM allows the X5 to roam in other countries at local wireless rates. Introductory pricing for roaming is approximately $2 per day for 500 MB of high-speed data overseas. People who exceed the daily data limit will be throttled, but will have full access to 500 MB again the following day. The eSIM means users don't have to hunt down a local SIM card when traveling; instead, they can simply activate the Konnect i1 service directly on the X5. The Nuu Mobile X5 goes on sale in March. Pricing wasn't announced, but all of Nuu Mobile's handsets cost less than $250.
---
Cricket Wireless customers shouldn't expect to see an improvement in data speeds any time soon, despite the incredible gains in LTE performance made by Cricket parent AT&T. Cricket caps all customers' data speeds at 8 Mbps, even though its phones and the network support speeds up to 10 times faster. AT&T is already deploying 3-channel carrier aggregation and plans to upgrade to 4-channel carrier aggregation soon, delivering LTE Advanced speeds as quick as 1 Gbps. Those speeds will be reserved for AT&T's own customers. Cricket CEO John Dwyer told Phonescoop that its customers are more interested in value than performance, and most are satisfied with the experience delivered by 8 Mbps. For example, AT&T's new DirecTV Now application requires much less than 8 Mbps, despite its video-heavy nature, and can easily run across Cricket's network. In a related note, Dwyer said that the company may eventually offer a zero-rated data program, but hasn't made any firm commitments. For example, AT&T customers can stream DirecTV Now over LTE without impacting monthly data buckets. Cricket customers cannot, and will chew through data when using DirecTV Now over the cellular network. Cricket has made good progress in expanding its point-of-sale footprint. The company now claims to have more than 14,000 retail locations, of which 4,300 are branded Cricket Stores. Last, Cricket plans to make use of social media to spread its branding message.
---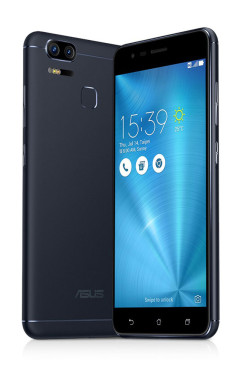 Asus today announced the ZenFone 3 Zoom, a new "optical zoom" phone that uses two cameras, much like the iPhone 7 Plus. Both the standard and 2.3x zoom cameras are 12-megapixel. It can also do a portrait mode with depth effect, and the main lens has f/1.7 aperture. Other camera features include OIS, laser focusing, RAW support, and a dedicated color sensor for improved white balance. It includes an extra-large 5,000 mAh battery that can be used to charge other devices via the USB-C connector. Specs include a Qualcomm Snapdragon 625 processor, 5.5-in full-HD display, fingerprint sensor, memory card slot, and 3.5mm audio jack. Its US version will include LTE band 17 to support AT&T's network.
---
AT&T today laid out more of it is roadmap for 5G and brazenly said it is moving forward despite the lack of standardization for 5G. "We're not waiting until the final standards are set to lay the foundation for our evolution to 5G," said John Donovan, chief strategy officer and group president, Technology and Operations. "We're executing now." AT&T says its data network has seen a 250,000% increase in traffic since 2007, largely driven by video. It feels it needs to move on 5G now in order to accommodate the growing demand for data. The International Telecommunication Union isn't expected to formally ratify 5G until 2020, though some of the broad definitions of 5G have already been defined, such as 1 Gbps speeds and latency under 5 milliseconds. AT&T claims its lab trials have already delivered peak speeds of 14 Gbps with latency as low as 3 milliseconds. It says some portions of its LTE 4G network will offer 1 Gbps (theoretical max) speeds later this year thanks to small cells, densification, and 3- and 4-channel carrier aggregation. AT&T's DirecTV Now customers in Austin, Texas, will be the first to trial AT&T's 5G network technology during the first half of the year. The trial will involve fixed wireless 5G using mmWave in a handful of locations with a handful of devices in the Austin area. The tests may begin as soon as March. The company has been testing this same technology with Intel and Ericsson in Austin since last fall and says it saw consistent 1 Gbps speeds. AT&T plans more 5G trials this year in the 28 GHz and 39 GHz bands using the framework developed so far by the 3GPP.
---