CES 2017
The mother of all trade shows, the Consumer Electronics Show takes over Vegas for the first week of January. Some major phones are usually announced, and we'll have hands-on reports for each one. This year, we expect big news from Huawei, LG, ZTE, and T-Mobile. Plus we'll have hands-on details of other interesting apps, services, and accessories in the world of phones.
Bookmark this page and don't miss a thing!
Also, follow us on Twitter for up-to-the-second news and extras:
All LG T-Mobile AT&T ZTE more... Discuss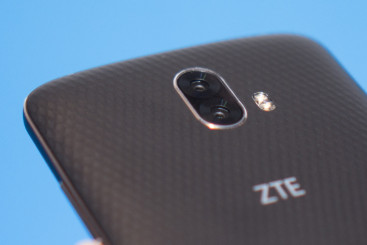 The V8 Pro is ZTE's latest attempt to bring U.S. consumers more bang for their buck. This model is the first Blade-series phone to come to U.S. shores. It's one step below the Axon 7, with more mid-range features and a price to match. But with fingerprint reader, NFC, dual-camera, and 3 GB of RAM, it's no slouch, either. Read on for our hands-on impressions.
---
ZTE's forthcoming Android 7.0 update for its Axon 7 phone will add compatibility with Google's Daydream VR solution. The Axon 7's QHD display is well-suited to VR.
---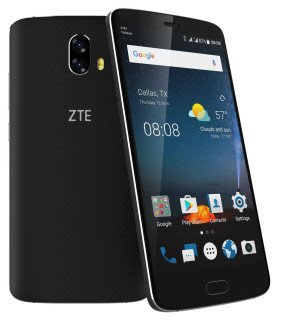 ZTE today said it plans to offer its Blade series phones to U.S. consumers for the first time starting with the Blade V8. This large Android handset includes a 5.5-inch full HD display with curved edges and Gorilla Glass 3. The V8 is powered by a Snapdragon 625 processor with 3 GB of RAM and 32 GB of storage. It supports memory cards up to 128 GB or a second SIM card. The V8 has twin 13-megapixel cameras on the back, which is a feature normally found on pricier handsets. ZTE says the second camera helps with features such as bokeh (background blur). The front camera has an 8-megapixel sensor. ZTE says the 3,140mAh battery delivers all-day power, but it supports Quick Charge 2.0 for rapid power-ups when needed. Last, the Blade V8 includes a front-mounted fingerprint reader. ZTE is selling the Blade V8 unlocked via Amazon, Newegg, and Best Buy for $230. It's available for preorder starting today.
---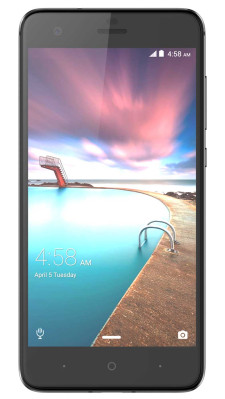 ZTE's crowd-sourced Hawkeye Android smartphone is now available for preorder via Kickstarter. ZTE picked the Hawkeye name for its Project CSX device from more than 500 submissions after spending the last year fielding and voting for thousands of ideas submitted by people around the globe. The winning design, a self-adhesive smartphone that can track eye movement, is expected to ship during the third quarter of 2017. Initial backers can snag the handset for $200.
---