Samsung Galaxy A10e Launches on Boost, Coming to AT&T
Article Comments 1
Jul 16, 2019, 7:44 PM by Rich Brome @rbrome
updated Jul 17, 2019, 8:51 PM
Updated: Added mention of USB-C connector after confirming.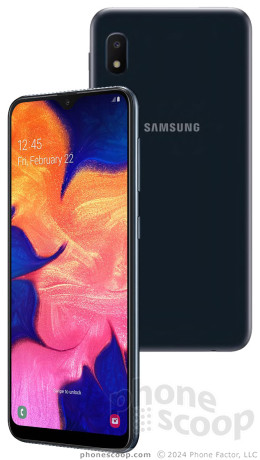 Boost has started selling the Samsung Galaxy A10e, Samsung's entry-level phone in its newly expanded A-series. The $140 phone is currently offered for just $100 by Boost, in a two-day introductory sale. The A10e has an all-screen design with small notch in its 5.8-inch, HD LCD display. The phone has a USB-C connector, 3,000 mAh battery, 8-megapixel main camera, 5-megapixel front camera, 2 GB of RAM, 32 GB of storage, a memory card slot, and a 3.5mm audio jack. Samsung's web site also reveals a version for AT&T, which has not yet gone on sale.
Samsung Galaxy A10e
So nice and refreshing to see the Samsung mid-ranger series work itself into the US market. Hopefull the M series makes its entrance as well. My A20 is the best backup phone I have by far. No complaints.